A Place for Death In Health Care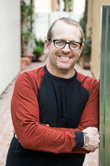 By Craig B. Garner
Founder
Garner Health Law Corporation
When President Obama signed the 2010 Patient Protection and Affordable Care Act into law on March 23, 2010, the word "death" appeared in the 903 pages of Public Law 111-148 a mere fifteen times. However, the concept of death plays an integral role in defining the institution of health care in the United States, often in the form of increased funding from or on behalf of a health care provider to forestall its inevitable arrival. At the same time, health care has an abundance of codified rules and regulations, and hospitals and providers must adhere to a stringent standard of care governing the provider-patient encounter. Within this equation, death is a total wild card, and the inestimable stress it places upon our health care system remains completely unpredictable.
Read article

Government Investigations Prompted by the "Opioid Crisis": Beware and Take Care
By Edward F. Novak
Shareholder, Polsinelli LLP
In the last seven years the entire country's attitude toward opioid prescription medication has done a complete reversal from encouraging usage to one of demanding abstinence. The federal government is now actively engaged in criminal and civil enforcement against manufacturers, pharmacists and prescribers of opioid medication. State professional boards and legislatures are seeking to restrict access to medications in an effort to curb what has been labeled the "opioid crisis." Those healthcare professionals not taking precautionary measures are now at risk for significant criminal and professional penalties.
Read article

Time to Refine Your BAA - Don't Follow the Flock!
By Rachel Yount
,
Associate, Arent Fox LLP
By Jade Kelly
,
Partner, Arent Fox LLP
Many health care providers and other covered entities subject to the Health Insurance Portability and Accountability Act ("HIPAA") have template business associate agreements ("BAA") that focus purely on HIPAA's requirements. HIPAA compliance is, of course, essential, but the universe of laws affecting protected health information ("PHI") is much broader. Covered entities should review their template BAAs and consider expanding their scope to address applicable state breach notification laws as well.
Read article

Audits – Trends and Action Steps to Mitigate Exposure
By Richard S. Cooper, Esq.
Member, McDonald Hopkins LLC
Government and commercial payer audits have increased significantly recently – both in terms of frequency and recoupment amounts requested. Payer audits carry substantial financial exposure and can be very costly to defend. The failure to detect and correct areas of audit exposure and the failure to have an effective audit procedure in place pre-audit can have dire consequences.
Read article

How Incivility in the Workplace Negatively Impacts the Patient Experience
By Gina W. Ore
Founder & CEO, Passion for PatientsTM
Medical practices that do well with patient satisfaction are often very interested in learning what they can do to improve an already good performance. Many of those practices that don't do well aren't interested in improving. In some cases, they think they are doing well. In still others, they don't believe a solution is available to them. At this time, some doctors are unable to see a clear correlation between patient satisfaction scores and insurance reimbursement rates. But the time is coming when lower patient satisfaction scores will hurt the bottom line of a practice in more ways than simply losing patients.
Read article