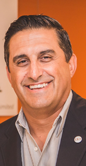 Pairing Technology with Services Can Engage Physicians in the Electronic Revolution - Helping Them and Their Patients
By Joe Benardello
Executive Vice President and Co-Founder
IKS Health
Original Publish Date: February 09, 2016
Something sacred broke in healthcare when we forced physicians onto the mandate of Electronic Health Records (EHR). Many of our most intimate interactions in life happen within the exam room and now we've injected an electronic barrier between the patient and the person they need the most -- their doctor.
I can think of times in visits with my physician, where I was speaking and my doctor was clicking away on the keyboard, that I questioned whether I was truly even being heard or seen. Our doctors are so focused on their computers, we've forced them to the equivalent of "texting while driving."
Yet with all of this distraction, and the associated statistics we see about physician dissatisfaction, why do we continue to see physicians dragging their feet on innovative clinical support? In a recent Mayo Clinic study, the following was reported:
54 percent of US doctors experienced at least one symptom of burnout in 2014.
47 Percent of physicians reported high emotional exhaustion.
35 percent felt depersonalized or saw less value in their work.
For more than a decade, I've studied the effect of electronic health records and its impact on care. Physicians are slower than before, their patients are less satisfied and our health outcomes haven't improved. Perhaps it's because the EMR has posed such a challenge that it's turned physicians off entirely to new opportunities. And who can blame them?
Who is looking out for physicians? That they have the tools and resources they need to take life into their hands each and every day. Who is ensuring that their tools work for them, rather than making our doctors seemingly work for their tools? It's something we all know needs to be done.
Innovation and opportunity is out there and it is critical to addressing the many challenges that exist in healthcare today. We must provide resources for our doctors to remove the burden and put them back at the bedside again. Take, for example, the introduction of virtual scribes.
A physical scribe within the exam room can crowd the patient. An extra set of ears, and eyes, can inhibit the conversation and encumber the physician during an already strained encounter.
Meanwhile, after more than two years of using remote, virtual scribes to listen to anonymous, recorded visits, physicians are happier, visits are more accurately coded, RVUs are up, visits are up, and doctors are spending more time with their families. Doctors are more focused on their skill set – taking care of patients, not technology.
If you break it down, the electronic medical record was a tool that slowed the physician down. We took our highest-trained, most valuable member of the health care team and burdened them with administrative paperwork and technology—instead of using it to make them more efficient.
Instead of taking time away from the physicians, and subsequently their patients. What if, instead, we gave doctors more time? Remote clinical scribes are a tool designed to do exactly that. After the patient gives their consent, the provider is able to begin the recording with a push of a button and focus on the exam. Instead of the first seven minutes of a 15 minute visit being spent behind the computer, three minutes on an initial consult, a minute on an exam and then two-four minutes talking through the real reason the patient made the appointment, a doctor with a virtual scribe begins the consult in minute one. They have time to establish rapport and answer follow up questions. They're more verbal to benefit the scribe, but it's a benefit for the patient as well. This is just one of many ways that organizations are creatively thinking about relieving the burden of the EHR on the daily practicing physician.
In the course of the last two years, we've had physicians weep openly about the change the virtual scribes have brought to their lives. They've reclaimed time with their children, discovered more about their patients or just opened up their schedule to allow greater access to care and shorter wait times.
As fewer and fewer potential doctors are entering the field, something needs to change. We need to support the doctors that are there practicing every day in the clinics with tools that demand no learning curve; let's let doctors truly "see" their patients again.
Whether it's rethinking the EHR entirely, introducing remote clinical support or reengaging the patient, something needs to be done. Then and only then will we see the turnaround from our providers and their willingness to embrace new technology and use it to enhance their skills as physicians to provide more efficient and better care and outcomes.
In 2007 Mr. Benardello co-founded IKS Health and remains at the helm of the company's global Healthcare Solutions organization. He brings more than 20 years of executive management experience to the organization and has a proven track record enabling clients, including organizations ranging from start-ups to the Fortune 500, structured both for profit and not-for-profit, to navigate change in their industries successfully and experience significant growth.
Opinions expressed in this article are not necessarily the opinions of the Healthcare News.