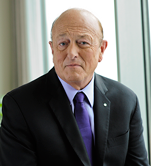 Proposed New Rule to Benefit Healthcare Employees (among others) on Temporary Visas and in Employment-Based Green Card Process
By Joel H. Paget
Member, Ryan Swanson
By Marsha Mavunkel
Associate, Ryan Swanson
Original Publish Date: March 8, 2016
On December 31, 2015, United States Citizenship and Immigration Services (USCIS) submitted a draft rule for public comment called, "Retention of EB-1, EB-2 and EB-3 Immigrant Workers and Program Improvements Affecting High-Skilled Nonimmigrant Workers," that would change certain aspects of employment-based visa programs. The recent proposed rule from the Department of Homeland Security (DHS) would provide a number of benefits for foreign nationals on temporary visas and greater job flexibility during the employment-based green card process. Considering the significant role immigrants play in the health care workforce, healthcare employers should be aware of potential impacts on their employees.
Once an I-140 petition (Immigrant Petition for Alien Worker) has been approved for 180 days or more, USCIS would not revoke the I-140 petition other than in cases of fraud, misrepresentation, or a few other limited situations. While the I-140 petition still could not be transferred to a new employer, it could nevertheless be used for purposes of extending one's H-1B status beyond the 6-year limit, even if the employer requests withdrawal of the I-140 petition. The I-140 petition will continue to be valid for the purposes of retention of priority date and job portability.
Certain nonimmigrant workers and their dependents, including those in E, H-1B, L-1, and TN status, would be eligible for a one-time grace period whenever employment ends. The grace period would be for up to 60 days, or until the existing validity period ends, whichever occurs first. This would allow such workers the opportunity to seek new employment and/or apply for a change of status or prepare to depart the U.S.
Automatic renewal of an employment authorization document (EAD) for up to 180 days in certain situations based on a pending I-765 renewal application. Those who have an EAD based on a pending I-485 would be potentially eligible for this benefit. Unfortunately, this rule would not apply to certain EAD recipients, including those in H-4 status. Additionally, the 90-day processing period for EADs would no longer apply.
Under AC21 Section 106(c), visa applicants may change jobs or employers if an I-485 adjustment application has been properly filed and remains pending for 180 days or more. The new rule clarifies that the new job offer may be from the original petitioner, a different U.S. employer, or based on self-employment.
In extremely limited circumstances, the beneficiary of an I-140 petition, and the individual's dependent family members may be eligible to apply for employment authorization (EADs). To qualify: (1) the individual must be currently in the United States and maintaining E-3, H-1B, H-1B1, O-1 or L-1 nonimmigrant status; (2) the individual must be the beneficiary of an approved immigrant visa petition under the EB-1, EB-2 or EB-3 classification; (3) the individual must not have an immigrant visa immediately available; and (4) the individual must demonstrate to the satisfaction of DHS compelling circumstances that justify an independent grant of employment authorization. Compelling circumstances have not been defined but may include serious illnesses and disabilities, employment retaliation, and other substantial harm to the applicant or his family and recipients of this benefit typically would be required to "… forego adjusting status in the United States and instead, seek an immigrant visa abroad through consular processing."
DHS proposes to clarify exceptions to the requirement that make approval of an H-1B petition contingent upon licensure, where such licensure is required to fully perform the duties of the specialty occupation. The proposed rule would generally allow a petitioning employer that has filed an H-1B petition for an unlicensed worker to meet the licensure requirement by demonstrating that the worker has filed a request for such license, but is unable to obtain it, or is unable to file a request for such a license, because a state or locality requires a social security number or the issuance of employment authorization before accepting or approving such requests.
While the proposed rule is not yet official, it would provide some additional immigration benefits to foreign national employees working for healthcare providers. Employers can view the full proposal at www.federalregister.gov.
Joel Paget is a member of Ryan Swanson's Immigration Practice Group. Reach him at 206.654.2215 or paget@ryanlaw.com.
Marsha Mavunkel is an associate in Ryan Swanson's Immigration Practice Group. Reach her at 206.654.2253 or mavunkel@ryanlaw.com.