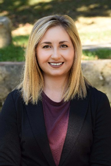 2016 CMS EHR Changes: What Eligible Professionals Need to Know
By Sarah Krizanic
Practice Administrator Assistant
Medic Management Group, LLC
Original Publish Date: March 08, 2016
In October 2015, CMS released a final rule that specifies criteria that eligible professionals (EP) must meet in order to participate in the Medicare and Medicaid Electronic Health Record (EHR) Incentive Programs. The final rule's provisions encompass 2015 through 2017 (Modified Stage 2) as well as Stage 3 in 2018 and beyond.
Here's what EPs need to know about meeting EHR Incentive Programs requirements in 2016.
The EHR reporting period must be completed within January 1 and December 31 of the 2016 calendar year. For all returning participants, the EHR reporting period will be a full calendar year from January 1, 2016 through December 31, 2016. For EPs that have not successfully demonstrated meaningful use in a prior year will be any continuous 90-day period.
The number of objectives for reporting has changed in 2016, moving from 17 core and 3 menu objectives to just 10 core objectives. These 10 core objectives include:

PHI: Conduct Security Risk Analysis
Implementing 5 Clinical Decision Support Interventions and Drug-Drug and Drug-Allergy Interactions
CPOE of Medication, Radiology, and Labs
E- Prescribing
HIE (Health Information Exchange): Electronically Transmit Summary of Care
Patient Specific Education Resources
Medication Reconciliation
Patient Electronic Access
Secure Electronic Messaging
Public Health Reporting

Objective 9, Secure Electronic Messaging, now has a phased approach. For 2016, the measure (per the CMS web site) is "For an EHR reporting period in 2016, for at least 1 patient seen by the EP during the EHR reporting period, a secure message was sent using the electronic messaging function of CEHRT to the patient (or the patient-authorized representative), or in response to a secure message sent by the patient (or the patient-authorized representative) during the EHR reporting period. This was reduced from 5% of patients having this functionality fully enabled for the entire reporting period."
It is imperative that EPs consider exclusions or hardship exceptions early in 2016 given the streamlined hardship application is due July 1, 2016. Failing to meet Meaningful Use or not qualifying for a hardship for the 2015 reporting period will result in a 1% penalty in 2017. Here is a link to more information about streamlined hardship applications: https://www.cms.gov/regulations-and-guidance/legislation/ehrincentiveprograms/paymentadj_hardship.html
EPs could face a 2% penalty in 2018 for failing to report PQRS (Physician Quality Reporting System) measures in 2016. PQRS requires EPs to report on 9 quality measures from 3 National Quality Strategy Domains where at least one measure is a cross-cutting measure. This means that the measure can be used for a variety of providers and specialties. However, Meaningful Use has a similar requirement that in addition to the 10 measures they are reporting on EPs must report on 9 Clinical Quality Measures across 3 NQF domains. The 2015 PQRS measures have changed. Therefore, be sure to check the 2016 PQRS measures list to confirm that the previous measures you reported on have not been removed from the list. The list can be found at https://www.cms.gov/medicare/quality-initiatives-patient-assessment-instruments/pqrs/measurescodes.html.
CMS requires an EP to report PQRS as a group or as an individual provider. There are common reporting requirements as well as significant differences. See requirements for both types of EPs at https://www.cms.gov/medicare/quality-initiatives-patient-assessment-instruments/pqrs/registry-reporting.html.
When it comes to the Value Based Payment Modifier (VBPM), EPs could receive a positive, negative, or neutral adjustment to their Medicare reimbursement. The VBPM will be used to alter Physician Fee Schedule (PFS) payments to EPs on a per claim basis. Results from 2014 determined which modifier would be used in 2016. This modifier is correlated with the TIN and was based on the EPs cost and quality measures in comparison with the national benchmarks. A VBPM will be applied to all reimbursements under the Medicare PFS for groups of physicians exceeding 10 providers. Unfortunately, EPs who did not meet the PQRS standards will be confronted with a negative 2% VBPM.
Sarah Krizanic currently works as a Practice Administrator Assistant, and she aspires to become a Practice Manager in the future. Sarah has experience working in private practice, which includes transitioning physicians from hospital systems. She graduated from Kent State University with a Bachelor's degree in Health Care Administration. Through networking with professors, Sarah was able to join health care pioneer Medic Management Group, LLC. When she is not at work, she loves spending time with her husband, family, and dog. For more information about Medic Management Group, LLC, and the variety of services they offer, please visit medicmgmt.com.