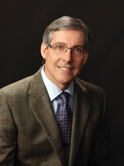 California Health Plans end 2014 Solidly in the Black
By David Peel
Publisher and Editor
California Healthcare News
Read PDF of this article See all this Month's Articles
Original Publish Date: April 3, 2015
California health plans recently filed financial reports through December 31, 2014 and forty-three of the sixty-seven plans reported a profit. This compares favorably to the same period in 2013 when thirty -nine plans were profitable.
Thirteen plans began operations in either 2013 or 2014 and only three of these plans were profitable in 2014.
Kaiser Foundation HP led all plans with a $3.9 billion profit.
Tangible Net Equity (TNE) for the plans was generally greater at the end of 2014 than at the end of 2013. TNE is defined by state statute and measures a plan's solvency. It approximates net worth assuming intangible assets are removed and subordinated debt is added. TNE was higher for forty-seven of the plans when 2014 is compared to 2013.
Our report shown here presents Revenues, Medical Costs, Administrative Expenses, Net Income and TNE for sixty-seven health plans that reported data to the California Department of Managed Health Care (DMHC) for four quarters in 2014 and 2013.
All information in this report was obtained from publicly available data on the DMHC web site. However, the DMHC web site doesn't always incorporate post-close adjustments or audit adjustments. Information not required to be filed with the DMHC (self-insured and parts of California insured business from non-domestic carriers) is not included in this report nor is it referenced in this article.
We prepared this report so a user could quickly determine the financial health of the California health plan industry. Additional in-depth analysis is beyond the scope of this article.
Concluding Comments
The California health plan industry remains healthy with comparable financials between the two time periods. New plans, with their high start-up costs and low revenues, accounted for ten of the twenty-four plans that lost money or broke even in 2014.
Our next report will focus on the first quarter of 2015 compared to the first quarter of 2014.
David Peel is the Publisher of the California Healthcare News. He has served as the Chief Financial Officer of three west coast health insurance companies. He can be reached at 425-577-1334 or dpeel@healthcarenewssite.com.