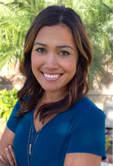 The Changing Role of Advanced Practice Nurses
By Kelly Carter
Chief Nursing Officer
Global Transitional Care
Original Publish Date: May 10, 2016
Just as government health care initiatives are changing and evidenced-based practices are progressing, the roles of Advanced Practice Nurses (APNs) are changing and molding to meet the ever-changing needs and evolution of health care. Individuals and organizations have been creative to find a unique space for APNs in efforts to use their skills and expertise to be efficient and cost effective, while focusing on the improvement patient care and outcomes.
Although rapidly transforming, APNs are commonly providing bedside advocacy in acute care settings and being the educator and care coordinator during acute episodes over a span of 2-3 days. As part of a group of primary care practitioners or specialized care practitioners, APNs provide patient care during doctor's visits and hospital and facility rounding. Including primary care, they can typically specialize in one or two areas of medicine. Many work long hours in a fast-paced, heavy-duty environment.
Unfortunately, APNs, amongst all other health care providers, are forced to adapt to a fragmented health care delivery system. APNs are expected to be tech savvy, adjust to new and different methods of communication and delivering education, understand budgets and growing health care costs, while conforming to a value-based health care delivery system and thinking outside the box. In addition, APNs are expected to, and have the capability to, directly impact patient experience, deliver evidence-based care and improve overall health outcomes, all of which significantly contribute to piecing together the gaps in health care.
In an effort to streamline the current fragmented approach, researchers have developed health care delivery models to help close the care gaps and utilize these well-rounded, highly-skilled, qualified health care professionals. One of these models includes The Transitional Care Model (TCM), a multi-disciplinary approach developed by Dr. Mary Naylor out of the University of Pennsylvania. This model has created a unique and empowering role for the APN. The TCM model is an extension of health care beyond the acute care episode, where the APN is the primary coordinator of care in conjunction with the patient's existing health care team. APNs not only act as the eyes and ears of the physician in the home, but also advocate patient needs and communicate health care gaps, while collaborating with everyone involved in the patient's care (families/caregivers, physicians, practitioners, pharmacies, agencies, etc). While the TCM model focuses on assisting in early identification of worsening symptoms, promotion of self-care, patient empowerment, and clarification of patient goals, this evolutionary nursing role has provided the APN with autonomy, expanding knowledge and expertise of diverse demographics and complex and chronic conditions.
Health care providers now have increased accountability for patient outcomes and coordination of care. This new and unique space for APNs has provided an opportunity to provide a greater impact in lowering health care costs by decreasing length of stay, and by preventing readmissions and delivering the best possible patient care.