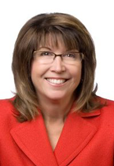 Telemedicine: The Possibilities and What It Means for You
By Glenda Hill, MBA
Founder
Fore-Ward Healthcare Solutions
Original Publish Date: May 9, 2017
Telemedicine is one of the most significant emerging disrupters for healthcare. I want to share with you some cutting-edge innovations that are being introduced because of telemedicine. When strategizing about the shift from fee-for-service to an outcome based reimbursement model, telemedicine should be a major consideration in your care delivery model. The reason I say this is that you will not only need to improve the health of your patients, you have to prove that you have done so. Population health management is gaining traction and will very likely get pushed into your healthcare organization. The use of telemedicine puts you and your organization in the position of proactive care of your patients, capturing issues early, monitoring patients closely, and having the data and documentation to prove it. Aside from proactively improving the health of your patients, the innovation happening around telemedicine can create a value-add for your patients and a new source of revenue for you.
Remote patient monitoring devices are and have been used to monitor patients with CHF, diabetes, hypertension, COPD, and mental health issues. A good telemedicine platform will allow a provider to establish thresholds for patients and when patients monitor from the comfort of their home, the data is sent directly to the patient records. If the threshold is broken, the provider receives a text immediately and contacts the patient to determine the best course of action. Payers are recognizing the value of this tool and are beginning to reimburse for it as the data shows the reduced costs associated with capturing issues early and taking action before the condition worsens.
In a futuristic sense, telemedicine is rapidly changing the face of healthcare. From virtual hospitals and clinics, to virtual eye exams, the way that care is being delivered to patients is changing exponentially. You will best serve your organization, providers, and patients by incorporating telemedicine into your strategic initiatives. The reason is that the shift of care delivery is being driven by the population. Millennials have very different needs than the Gen X population. In a USA Today article dated February 7, 2016 titled "Here's How Millennials Could Change Health Care, an interesting perspective arose. The article stated that Millennials "growing up with video games, Google and the various trappings of the digital age", they are not used to "person-to-person service". They are used to "reaching out when they need something, getting instant gratification, moving on and only coming back when they have the need again."
As your patient population shifts to the Millennials (and it will), you can capture this population and keep them by using telemedicine technology. Millennials will sign up with you on your telemedicine platform (most telemedicine platforms will allow you to white label), and they will be more likely to return to you by using the app on their mobile devices because it is convenient.
Large employers are also driving the use of telemedicine. Rather than losing their productive employees for a half a day or longer for doctor visits, they are providing free telemedicine visits and keeping their employees on-site. Employers, together with payers, are recognizing the tremendous cost savings of this tool. Sure, there are times when the patient must personally show up at the doctor's office. However, a large percentage of the time when the doctor does not have to put their hands on the patient and a virtual visit is perfectly fine. With ePrescribing, patients can get the necessary medication to treat their condition and in ten minutes, they are back to work. The employer does not lose their productivity for the hours away that it takes the employee to travel to, wait, see the doctor, and travel back to the office.
When discussing population management, it is hard to ignore such populations as assisted living centers, prison populations, large employers, or any institution where a population resides. You can fill empty spots in your schedule by using telemedicine and making yourself available during those times. As a result, you will optimize your revenue opportunities.
I understand the reluctance to adopt telemedicine. Reimbursement is limited. Provider schedules are already full. Your patients will resist. All of these are true and valid. I think we can all agree that telemedicine is here to stay. As I stated earlier, you will do your organization, providers, and patients a great service by adopting it now instead of waiting. Start small. Perhaps with one segment of your patient population. For example, start with only your diabetic patients and begin remotely monitoring them. Or, start with your patients in rural areas. These are just two suggestions but I think you get the idea. You do not need to jump into the deep end of the telemedicine pool. You can start by dipping your little toe into the shallow end and slowly going deeper as your stakeholders adopt.
In summary, telemedicine is here to stay. You can take control of adopting it in your organization and make it a culture shift. If you wait, you will then be dealing with a culture shock as payers and patients force it on you. Start talking about it when discussing your strategic initiatives. Invite experts in to help you adopt this emerging, disruptive, and meaningful technology.
Glenda Hill founded Fore-Ward Healthcare Solutions in 2015 to help healthcare organizations and providers provide meaningful care and increase their net income. Her transition from banking to healthcare came naturally. In 2004 Glenda started the healthcare niche for First Independent Bank. In 2014 Glenda earned an MBA degree in Healthcare Management from OHSU/PSU's joint program. Glenda is incoming Vice President of the Nevada Chapter of the Healthcare Financial Manager's Association. She has served on the Board of Directors for Columbia River Mental Health Services, Legacy Salmon Creek Hospital Foundation, and Pan Zoe, a direct patient care organization, providing primary care for the working poor.
She can be reached at 877-327-5284 or glenda.hill@forwardhealthcare.com.