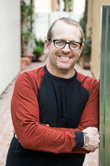 Supreme Court Decision Adds More Confusion to False Claims Act
By Craig B. Garner
Founder
Garner Health Law Corporation
Original Publish Date: July 12, 2016
"The darkest places in hell are reserved for those who maintain their neutrality in times of moral crisis." -- Dante Alighieri
As modern medicine continues its attempts to bridge the gap between body and mind to provide more comprehensive care for patients, so too must the Federal Government address this gray area while endeavoring to regulate care for those less tangible medical issues of the mind. The already elaborate labyrinth known as the Medicare Act has recently grown even more chaotic under the recent Supreme Court decision Universal Health Services, Inc. v. United States (ex rel. Escobar), which further blurs the line between false and fraudulent claims.
Teenage Medicaid beneficiary Yarushka Rivera sought guidance at Arbour Counseling Services in Lawrence, Massachusetts. The facility diagnosed Rivera as bipolar, although the Arbour "Ph.D." rendering this opinion failed to disclose that her degree was from an unaccredited Internet-based college, or that Massachusetts had rejected her application for licensure as a psychologist. Twenty-three other Arbour "clinicians" also lacked the purported mental health professional licensures Arbour professed to represent. Not surprisingly, the service's "prescribing psychiatrist" was in fact a registered nurse who lacked the credentials to do so. Arbour also misrepresented various payment codes, such as "family" or "individual" therapy, and it was discovered to have lied in its attempt to garner National Provider Identification (NPI) numbers for its non-practitioners. Needless to say, Rivera's mother Carmen Correa and stepfather Julio Escobar were not pleased upon learning of the facility's transgressions from an Arbour counselor five years into Rivera's treatment.
As a result, Universal Health faced allegations that it defrauded Medicaid by submitting reimbursement claims through Arbour, which is owned and operated by a Universal Health subsidiary. The complaint alleged Universal Health submitted claims that made representations about the specific services Rivera received, but failed to disclose the myriad regulatory violations pertaining to requisite staff qualifications and licensing. The complaint further contended that these representations of Arbour professionals rendering services on behalf of Rivera triggered false claims liability. By submitting claims for payment using codes corresponding to specific counseling services, Universal Health effectively led Medicaid to believe that it had provided specific types of treatment. According to the complaint, Universal Health's misrepresentations were so integral to reimbursement under Medicaid that had the program known otherwise, payment would surely have been denied.
Universal Health prevailed at the District Court level, but lost before the First Circuit Court of Appeal. The First Circuit held that every submission of a Medicaid claim implicitly represents compliance with germane Medicaid regulations, and moreover, failure to disclose a violation of a precondition of payment makes that submission "false or fraudulent." The First Circuit concluded that Medicaid regulations provided proof that absolute integrity is a condition precedent to payment. More specifically, the court held that these regulations obligated treatment facilities to supervise staff properly as a condition of payment.
Even so, the United States Supreme Court thought otherwise, and on June 16, 2016, issued the much-anticipated decision in Universal Health Services, Inc. v. United States (ex rel. Escobar). The Supreme Court held that submission of such claims may be actionable to the extent they do more than merely demand payment from Medicaid. Representations that state only half-truths, according to the Supreme Court, may just be considered a false claim.
Dating back to the American Civil War, the False Claims Act (FCA) has over time become the "primary litigative tool for combating fraud" for both federal and state governments. At its core, the FCA imposes liability on anyone who "knowingly presents, or causes to be presented, a false or fraudulent claim for payment or approval." Since the passage of Medicare in 1965, the FCA has grown exponentially in its attempt to control fraud and abuse, while curtailing waste. With the first wave of reform occurring just seven years after the birth of Medicare (The Social Security Amendments of 1972), the FCA evolved quickly, growing under the strength of such further regulations as the Medicare-Medicaid Anti-Fraud and Abuse Amendments of 1977 (Congress expanded the scope of prohibited conduct under Medicare to include practically any remuneration for a physician from the referral of a Medicare or Medicaid beneficiary), the Omnibus Reconciliation Act of 1980 (Congress added a knowledge qualifier so enforcement could focus on providers who "knowingly and willfully" violated the tenets of Medicare and Medicaid), the Civil Monetary Penalties Law of 1981, the Medicare and Medicaid Patient and Program Protection Act of 1987 (Congress enlisted the aid of the Office of Inspector General to clarify which types of provider arrangements were inappropriate), the Ethics in Patient Referral Act of 1989 (the first of three "Stark" laws), the Omnibus Budget Reconciliation Act of 1993 (Stark II) and the 2007 modifications to Stark II (informally known as Stark III), The Fraud Enforcement and Recovery Act of 2009 (which expanded the reverse false claim provision significantly so that it now prohibits "knowingly conceal[ing] or knowingly and improperly avoid[ing] or decreas[ing] an obligation to pay" the United States, and finally the Affordable Care Act (which established a new requirement for "Reporting and Returning of Overpayments").
With the Escobar decision, the Supreme Court has added to this confusion, noting that FCA liability for failing to disclose violations of legal requirements does not necessarily depend upon whether such requirements were expressly designated as conditions of payment. Rather, what matters to the Supreme Court is not the label the government attaches to any particular requirement, but rather whether or not the defendant knowingly violated a requirement that he or she understood to be material in the decision to make payment. Moreover, when evaluating the FCA's materiality requirement, the government's decision to expressly identify any particular provision as a condition of payment may be relevant, but not necessarily dispositive.
According to the Supreme Court, if the government pays a particular claim in full despite any knowledge that certain requirements were violated, such information is considered strong evidence against any finding that such requirements were material. In reversing the First Circuit's expansive view that any statutory, regulatory or contractual violation is material if a defendant knows Medicaid could refuse payment were it aware of the violation, the Supreme Court failed to provide dispositive criteria by which a submission for payment may violate the FCA.
At issue in Escobar is the "implied false certification theory" of the FCA. According to this theory, when a defendant submits a claim there is an implied certification of compliance with all conditions of payment. Should that claim fail to disclose a defendant's violation of some material statutory, regulatory or contractual requirement, pursuant to the implied false certification theory the defendant has made a misrepresentation that renders such claim "false or fraudulent." This theory can attach when a defendant submits claims that make specific representations about goods or services provided, but still fails to disclose known noncompliance with a statutory, regulatory or contractual requirement. Liability does not necessarily turn upon whether those requirements were expressly designated as conditions of payment, but there can be liability for violating requirements even if there is no express condition of payment. However, in the opinion of the Supreme Court, not every violation of this sort gives rise to FCA liability.
Ultimately, what appears to matter most is whether the defendant knowingly violated a requirement that is understood to be material to a decision by which the government makes payment. This is the degree to which materiality must be dissected under the implied false certification theory. While still nebulous at best, the implied certification theory may be a basis for liability when two conditions are met: (1) a claim does not simply request payment, but it also makes specific representations about the goods or services provided; and (2) the provider submitting the claim fails to disclose noncompliance with material statutory, regulatory or contractual requirements. This is what the Supreme Court referred to as actionable "half-truths," or "representations that state the truth only so far as it goes, while omitting critical qualifying information." While the Supreme Court failed to impose a limit on this liability, it did hold that not every undisclosed violation of an express condition of payment automatically results in liability, nor is the relevancy of a condition of payment dispositive of the material inquiry.
Mental health and substance use disorder parity, an idea President Kennedy first championed in 1963 for federal employees, remains the primary objective today. The 1996 Mental Health Parity Act required comparable annual and lifetime dollar limits on mental health and medical coverage for large employer-sponsored health plans, and the 2008 Mental Health Parity and Addiction Equity Act expanded protection to additional financial requirements. In 2010 the Affordable Care Act included mental health care as an "essential health benefit," and recently the Federal Government released regulations for parity in Medicaid, Children's Health Insurance Programs and Tricare. Today, an estimated 170 million Americans have insurance coverage for issues pertaining to mental health.
Understanding the laws governing the delivery of mental health care in modern America can be complicated, as compliance regulations have come nearly as far as the science of its treatment in the 126 years since German scientist Friederich Golz surgically removed the temporal lobes of dogs to make canines calmer, thus heralding the miracle of the lobotomy. Today's federal and state lawmakers continue their Sisyphean struggle to regulate care of the psyche, though their rock just got larger through the Supreme Court's decision to toss the puzzling issues of fraud and abuse into this already unbalanced mix.
Craig Garner is the founder of Garner Health Law Corporation, as well as a healthcare consultant specializing in issues pertaining to modern American healthcare. Craig is also an adjunct professor of law at Pepperdine University School of Law. He can be reached at craig@garnerhealth.com.