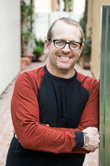 When Hospitals Give Until It Hurts
By Craig B. Garner
Founder
Garner Health Law Corporation
A 2005 report surveyed 1,771 personal bankruptcy filings, half of which cited medical expense as the cause. For those suffering from an illness that preceded bankruptcy, individual out-of-pocket medical expenses averaged close to $12,000, and those qualifying as "medical debtors" were 42% more likely to experience lapses in health insurance coverage. This serves as the backdrop to what is commonly known in health care as "charity care" or "hospital fair pricing policies." Consumer advocates blamed hospitals as the cause of this financial epidemic, fueled by the absence of any law or regulation regarding the prices that uninsured and underinsured consumers/patients paid for health care, not to mention the collection practices employed by those entities insisting upon payment for services rendered.
Read article

Social Media and HIPAA: What Are You Doing to Mitigate Your Risks?
By Abby Bonjean
,
Health Care Attorney, Polsinelli LLP
By Ginamarie Caya
,
Health Care Attorney, Polsinelli LLP
Employees' social media use can cause significant liability for healthcare providers who are subject to the Health Insurance Portability and Accountability Act ("HIPAA"). When posting to social media, the lines between what is personal and professional are often blurred, especially when employees develop close relationships with their patients. The Office for Civil Rights' ("OCR") increased enforcement of HIPAA during the past few years makes it even more critical that health care organizations ensure they are addressing the risks associated with their employees' social media use because such disclosures would likely constitute breaches requiring notification to both the patient and OCR. This article focuses on health care providers' liability under HIPAA, but providers must also consider various state laws and employment issues when addressing employees' social media use.
Read article

Molina Healthcare Exploring Safer Solutions to Managing Chronic Pain and Opioid Use Disorder
By Frances Gough, MD
,
Chief Medical Officer (WA), Molina Healthcare
The nationwide opioid crisis has captured headlines month after month with discouraging statistics about the increasing number of people addicted to prescription pain killers as well as illicit opioids like heroin. Although this increased awareness has not led us to easy solutions, Medicaid managed care plans like Molina Healthcare are in a unique position to make a significant impact in the fight to reduce opioid addiction.
Read article

Medicare Claims for Outpatient Physical Therapy Services Often Fail to Comply with Requirements
By Richard S. Cooper, Esq.
,
Member, McDonald Hopkins LLC
The Office of Inspector General (OIG) issued a report in March titled "Many Medicare Claims for Outpatient Physical Therapy Services Did Not Comply with Medicare Requirements." In the report, OIG found that 61 percent of the Medicare claims it reviewed for outpatient physical therapy did not comply with Medicare requirements for medical necessity, coding or documentation. OIG estimated that during the 6-month audit period, Medicare paid $367 million for these claims. It concluded that these payments were made because the Centers for Medicare and Medicaid Services (CMS) did not effectively prevent the improper payments for these services.
Read article