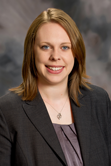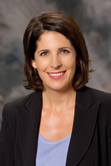 What Your Hospital Needs to Know to Comply with 501(r) and Reduce the Risk of Costly IRS Penalties
By Colleen Ramires, CPA
Senior Manager, Moss Adams
By Mary Wright, CIA, CPA
Partner, Moss Adams
As the IRS turns its focus from educating not-for-profit hospitals about Section 501(r) of the Internal Revenue Code (IRC) to enforcing compliance, hospitals can help avoid costly penalties, exam costs, and reputational damage by taking time to verify compliance and build processes to remain compliant over time. This article offers answers to frequently asked questions about common compliance issues currently faced by hospitals.
Read article

Mid-Year Health Care Compliance Trends: Five Areas for Consideration and Focus
By Rick Rifenbark
,
Health Care Attorney, Polsinelli LLP
By Melissa Ho
,
White Collar Criminal Defense Attorney, Polsinelli LLP
With the calendar year half way over, it is a useful and prudent exercise for providers and compliance departments to take stock of current health care compliance trends and legal developments to better focus their compliance efforts for the second half of the year. This article briefly focuses on several compliance trends from 2017 that have continued into the first half of 2018. While not exhaustive, these trends are noteworthy and/or have resulted in a disproportionate number of government investments and settlements.
Read article

Health Care in F Minor
By Craig B. Garner
,
Founder
Garner Health Law Corporation
If health care was a piano, acute care hospitals and their 14,400 different codes under the International Statistical Classification of Diseases and Related Health Problems, tenth edition ("ICD-10") practice C major scales on a regular basis. Psychiatric acute care hospitals and their few hundred codes set forth in the Diagnostic and Statistical Manual of Mental Disorders, fifth edition ("DSM-V") offer treatment that sounds like F minor, unless it includes the ten separate sub-classes of substance-related disorders, which may resemble the scale of D minor with its solitary flat note. Juxtapose ICD-10 and DSM-V even slightly and the result is dissonance, as health care rarely combines with grace matters of the mind and body. Life, however, does not exist in separated silos, so when the boundaries of treatment remain incompatible, patients suffer.
Read article

Artificial Intelligence in Your Practice
By Thomas Ferkovic, R.Ph., MS
,
Managing Director
Medic Management Group, LLC.
In the day to day healthcare world that most of us work, the definition of artificial intelligence should be "automated repetitive tasks that can be easily programmed using a machine (software) and that the machine can continue to improve the performance of the process, without a human explaining the next step". In its simplest form, think Siri, think Alexa, think voice recognition dictation into a computer that is converted to an accurate record. No more typing into that EMR!
Read article