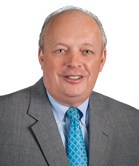 Hospital Payment Arrangements with Laboratories Could Pose Contractual, State Law and Compliance Risks
By Richard S. Cooper, Esq.
Member
McDonald Hopkins LLC
Increasingly we are having hospital clients approach us about proposed arrangements that are designed to let third party laboratories "bill" and be paid under the hospital's payer contracts. Most often, this arrangement is designed to permit laboratories which are unable to obtain contracts with key payers to "piggyback" on the hospital's contracts. Many payers are limiting the number of laboratories they will contract with so more laboratories are finding themselves out of network with payers.
Read article

It's Time to Get Serious About Cyber Security
By Sarah Krizanic

Practice Manager, Medic Management Group, LLC
Although the most recent ransomware attacks took place outside of America it should not be ignored. The infamous, and appropriately named, WannaCry crypto-virus wreaked havoc in more than 60 countries and infected over 200,000 computers. A wide variety of industries were affected, many of which came to a screeching halt, including transportation, communications, and healthcare.
Read article

The Equal Pay Pendulum
By Matt Lynch
Shareholder, Sebris Busto James
Equal pay has been in the news of late, with marches and other efforts by advocates to raise public awareness of pay inequity between men and women in the workplace. These efforts have focused on strengthening the 1963 Equal Pay Act, which requires employers to pay men and women the same for equal work. Recent developments on the judicial and legislative fronts have addressed pay practices that can impact pay inequality, and these developments may prompt employers to change the way they pay their employees.
Read article

Attracting Physicians In A Shallow Market
Mary Campbell
Vice President and Account Executive, Parker, Smith & Feek
One important part of any compensation structure is the benefits and perks a company offers to employees. Overall compensation becomes especially important when considering those occupations facing major shortages and enhanced standards.
Read article