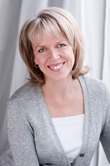 The Milliennials Are Here. Is Health Care Ready?
By Jeanne Chase Tiscareno
Marketing Consultant
ChaseLane Consulting
Tech savvy, coddled, social, wellness conscious – these are some of the characteristics we've come to associate with the millennial generation, born from the early 1980s to the early 2000s. As they enter the workforce, their needs and expectations are beginning to shape the healthcare industry. Health care is entering a time of change as it learns to communicate with and market itself to this new generation. The providers and payers that survive or thrive will be those that adapt.
Read article

Prospective versus Retrospective Bundled Payments: Looking ahead, not looking back
By Olivia Ross, MPH, MBA
,
Associate Director, Pacific Business Group on Health
When it comes to alternative payment models, one area that has recently gained a lot of attention is bundling. Bundles are a great tool to help payors and providers redefine the unit they use to measure value. Instead of setting a rate for each separate service, bundles set a rate for an entire procedure or treatment of a condition over a defined period of time. Rather than paying separately for a high-quality OR tech or a competitively priced outpatient physical therapy session, we can look for a high value bundled payment for a knee replacement where the services and outcomes are coordinated.
Read article

Cleaning House: CMS Proposes Sweeping Reform of Requirements for Long Term Care Facilities
By Jonathon E. Cohn
,
Partner, Arent Fox LLP
By Erin Atkins
,
Associate Attorney, Arent Fox LLP
On July 16, 2015, the Centers for Medicare & Medicaid Services (CMS) published a proposed rule that would substantially reorganize and revise the requirements currently codified at 42 C.F.R. Part 483, Subpart B that long term care facilities must follow in order to participate in the Medicare and Medicaid programs (the Proposed Rule). CMS has extended the comment deadline to October 14, 2015.
Read article

Home Hemodialysis Enhances Patients' Health and Quality of Life
By Brigitte Schiller, MD
,
Chief Medical Officer, Satellite Healthcare
By Allan Collins, MD
,
Director of Chronic Disease Research Group (CDRG) and Professor at the University of Minnesota. Senior Medical Advisor for NxStage Medical, Inc., Executive Director of the Peer Kidney Care Initiative
In August, Satellite Healthcare - WellBound division patient Elias Arciniega visited several regional centers in California to promote the benefits of home hemodialysis by administering his own dialysis in an RV using a NxStage System One. The 39-year-old resident of Hollister, Ca. has seen vast improvements in his own health and wellbeing since beginning home hemodialysis six years ago – including improved blood pressure, increased energy, improved appetite and greater self esteem. "It's like night and day," Elias said of home hemodialysis compared to the in-center treatments that he received for years. "I even got my color back, started getting the pink cheeks again."
Read article