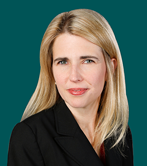 Precision Medicine Initiative Showing Early Signs of Success
By Anna Berry, MD
Director of Molecular Pathology
CellNetix
In his state of the union address, President Obama implored, "I want the country that eliminated polio and mapped the human genome to lead a new era of medicine—one that delivers the right treatment at the right time." The Precision Medicine Initiative that he was introducing aims to do just that for cancer patients, to discover an individualized patient- and tumor-specific blueprint that will indicate precisely the best therapy to eradicate the cancer without harming the patient. There are already early success stories, such as Gleevac, a drug which effectively targets a single genomic abnormality that is responsible for a common type of leukemia, and Tarceva, which targets a specific group of mutations in a subset of lung cancers, among others. Many additional drugs are in the Pharma "pipeline", targeting genes and pathways that are known to be significant in cancer initiation and growth. Patients are sometimes able to access these drugs, and drugs that have been approved for another purpose, through enrollment in a clinical trial, or by appealing for "off-label" use. With increasing frequency, finding a genomic abnormality in the tumor provides the indication for accessing these drugs and trials.
Read article

IRC Section 501(r) Requires Tax-Exempt Hospitals Make Modifications by December 29, 2015
By Angie Fidler, CPA, CGMA
,
Senior Manager, Not-for-Profit and Health Care Consulting Practices, Moss Adams LLP
The largest change to tax exemption for hospitals in more than 40 years—under Section 501(r) of the Internal Revenue Code—will become mandatory for hospitals for tax years beginning after December 29, 2015.
Read article

Continuity of Care and Provider Rights
By Stacey L. Zill
,
Partner, Michelman & Robinson, LLP
By Andrew H. Selesnick
,
Partner, Michelman & Robinson, LLP
When a health care service plan ("Plan") or an Independent Practice Association ("IPA") terminates its contract with a provider, enrollees have certain continuity of care rights which permit them to continue care and treatment with the terminated provider. Providers want to keep seeing the enrollees, enrollees often want to keep seeing the providers, and Plans and IPAs want the exact opposite.
Read article

Physician Cancer Survivor Now Leads Childhood Cancer Survivorship Program
By Monica Prinzing
,
Communications Specialist, Valley Children's Healthcare
In 1978, Dr. John Gates was diagnosed at age 5 with acute lymphoblastic leukemia (ALL), the most common type of childhood cancer. He began receiving therapy for the cancer that affects the blood and bone marrow at a time when cancer treatments just began proving successful for some children.
Read article