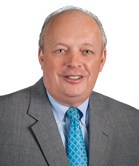 OIG Updates Criteria for Exclusion from Federal Health Care Programs
By Richard S. Cooper, Esq.
Member
McDonald Hopkins LLC
On April 18, 2016, the Office of Inspector General (OIG) of the U.S. Department of Health and Human Services (HHS) updated its criteria for exercising its permissive exclusion authority against individuals and entities involved in false claims, kickbacks or other fraud and abuse violations. Section 1128(b)(7) of the Social Security Act (42 USC 1320a-7) allows the OIG to exclude individuals and entities from participating in any federal health care programs (e.g., Medicare, Medicaid, TRICARE, and CHIP) on various grounds relating to fraud and abuse. Federal health care programs will not pay for any items or services that are furnished, ordered or prescribed by an excluded individual or entity. Furthermore, a health care provider that directly or indirectly receives payment from any federal health care program will be precluded from employing an excluded individual except in limited circumstances. This policy statement revises nonbinding criteria from the OIG's 1997 policy statement.
Read article

The Changing Role of Advanced Practice Nurses
By Kelly Carter
Chief Nursing Officer
Global Transitional Care
Just as government health care initiatives are changing and evidenced-based practices are progressing, the roles of Advanced Practice Nurses (APNs) are changing and molding to meet the ever-changing needs and evolution of health care. Individuals and organizations have been creative to find a unique space for APNs in efforts to use their skills and expertise to be efficient and cost effective, while focusing on the improvement patient care and outcomes.
Read article

Providence Reflects on Marketing and Brand in a Digital World
By Jeanne Chase Tiscareno
Marketing Consultant
ChaseLane Consulting
Jeanne Chase Tiscareno of ChaseLane Consulting interviews Karina Jennings, Senior Director of Product and Digital Marketing, of Providence Health & Services in this exclusive article for the Healthcare News.
Read article

Outsourcing Your Medical Billing = A Lean Business Practice
By Cindy Lamar
Regional Director
Go Telecare
Is outsourcing your medical billing a good idea? Absolutely, especially when you find the right partner. As hospitals and private medical practices have seen, margins are shrinking with no end in sight. There's more pressure than ever to watch the bottom line without sacrificing patient care.
Read article