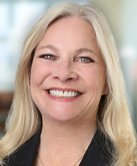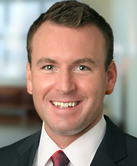 Credentialing: The Cornerstone of a Health Care Organization's Enterprise Risk Management Program
By Erin Muellenberg
Shareholder, Polsinelli, LLP
By Ryan McAteer
Health Care Associate, Polsinelli, LLP
The process of obtaining, thoroughly verifying and assessing the qualifications of a physician or other provider prior to granting clinical privileges is vital to a health care organization's ability to provide safe, effective and quality medical care. Credentialing can be performed at several levels ranging from simply verifying training to seeking substantive and original source information regarding all aspects of the practitioner's training, experience and current competence. Failing to take credentialing beyond the minimum of simple verification can result in severe consequences, including financial and reputational loss, third party liability, civil and monetary fines, and even criminal penalties. When done at the deeper level, the credentialing process should result in better care, improved clinical outcomes and enhanced positioning in the marketplace. Thorough credentialing combined with routine and regular monitoring of a health care organization's physicians and other providers is crucial to the well-being and growth of the organization.
Read article

The Upside to Broken
By Craig B. Garner
Founder, Garner Health Law Corporation
As it does so, the American health care system finds itself on the defense against yet another partisan attack, this time in the form of a massive tax code overhaul. In the process of implementing record-breaking tax cuts throughout the national economy, the Tax Cuts and Jobs Act effectively eliminates the Individual Mandate provisioned under the Affordable Care Act (the "ACA"). Five years ago, in the seminal decision
National Federation of Independent Businesses v. Sebelius
, Chief Justice John Roberts and the United States Supreme Court upheld the constitutionality of the ACA's Individual Mandate. This was not accomplished through the Commerce or Necessary and Proper Clauses of the U.S. Constitution, but rather through Congress's authority to lay and collect taxes (U.S. CONST., art I, § 8, cl. 1). While not quite the same beast as the repeatedly failed "repeal and replace" challenges the nation's health care system withstood earlier in 2017, this most recent foray is at least legally proper. The question that still remains, however, is exactly how will health care in the United States change in 2018, when fiscal repercussions end against those Americans who fail to maintain minimum essential health insurance coverage?
Read article

Kickbacks in the Age of The Internet
By Akiva Newborn
Associate Attorney, Nelson Hardiman
Historically, it has been common practice for businesses to enter into referral relationships to boost business and increase profits. These mutually beneficial relationships can be invaluable marketing tools for growing a business' customer base without having to expend large sums on direct advertising and marketing campaigns. But in the healthcare industry, referral relationships can come at a high cost. Consider the following scenario: Dr. A approaches a related specialist, Dr. B, and offers a cut of the profits for each patient Dr. B sends Dr. A's way. Most practicing healthcare professionals today are acutely aware of this type of kickback arrangement and the legal danger it poses. But in the age of the internet, kickbacks can take on new and more complicated forms that may escape the notice of healthcare professionals.
Read article

D.C. Circuit Court Clarifies Conclusion Regarding a Laboratory's Determination of Medical Necessity
By Richard S. Cooper, Esq.
,
Member, McDonald Hopkins LLC
In the D.C. Circuit Court decision,
United States ex rel Groat v. Boston Heart Diagnostics Corp
, the court found that because labs (including hospital labs and labs owners by hospital affiliates) certify in CMS Form 1500 that all services are medically necessary, the burden is on the labs, not the ordering physicians, to confirm that the tests are medically necessary. In a decision dated Dec. 11, 2017, the D.C. Circuit Court clarified its conclusion and found that a
laboratory cannot and is not required to determine medical necessity, and is allowed to rely on the ordering physician's determination that the laboratory tests are medically necessary.
Read article