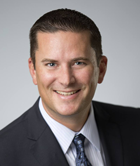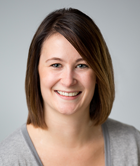 Discover How the Work Opportunity Tax Credit Can Improve Cash Flow for Your Health Care Organization
By Rob O'Neill
Partner, Moss Adams
By MaryCaitlin Willcuts
Manager, State & Local Tax Services, Moss Adams
Growing reimbursement pressure from Medicare and Medicaid coupled with expanding patient populations are requiring health care organizations to find new ways to increase revenue.
Federal tax credits and incentives are a good place to start. The Work Opportunity Tax Credit (WOTC) can provide a strong opportunity to increase cash flow without making largescale operational changes.
Read article

Hospitals Must Be Mindful of their Obligations to Employees during Natural Disasters
By Henry Thomas
Labor & Employment Attorney, Polsinelli
People seek relief at hospitals when suffering from the effects of a forest fire, earthquake, flood, or other natural disaster. When helping others, hospitals have obligations to their employees during these disastrous scenarios and need to plan ahead for these obligations to avoid a disruption in the workplace. Hospitals should consider implementing an inclement weather policy, a communications plan, and a crisis management plan, and consider the following tips when developing an advance crisis management plan to avoid employment-related lawsuits and/or agency action following a natural disaster.
Read article

Superficial Radiation Therapy (SRT) Grows in Popularity
By Sarah Krizanic
Practice Manager, Medic Management Group, LLC
One of the most feared diagnoses given in today's society is cancer. The location of the cancer can vary with each patient, but the fear and uncertainty often times remains the same. Medical technology advancements have made great strides against battling cancer and prognoses do not seem quite as grim as they used to. One advancement that is growing in popularity and utilization is Superficial Radiation Therapy (SRT) to treat non-melanoma skin cancers.
Read article

Man's Best Friend Coming to a Healthcare Facility
By Sharon Hall
Vice President, Healthcare Risk Management, Parker Smith Feek
Is your organization thinking about having therapy animal teams or allowing pets on your campuses? Risk management strategies ensuring safe public access to the animal encompass more than permitting a staff member to bring their dog to work. Not all animals are therapy material - the animal must be social and at ease with all types of touching and medical equipment. Reliable house training and obedience is essential. Additionally, the handler team partner must have good social skills and a bond with the animal that translates into pleasant interactions.
Read article