Program Manager (HEDIS), Fairfield, CA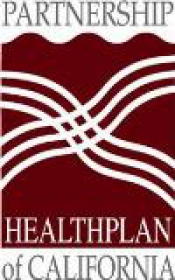 View the Website
Partnership HealthPlan of California
Professional
Fairfield, CA
April 12, 2017
Program Manager (HEDIS)
Tracking Code
306-210
Job Description
POSITION PURPOSE
To develop, implement, improve, and manage assigned programs. Participates in the design, implementation, and/or expansion of strategic programs and departmental initiatives. Develops and delivers program goals, measures, and reports.
ESSENTIAL DUTIES AND RESPONSIBILITIES
Manages day to day duties of assigned programs.
Creates and delivers program information and reports to both internal and external stakeholders.
Provides daily support and coaching to program coordinators and partners.
Manages program budget.
Develops and implements strategies to engage stakeholders.
Leads program evaluation and continuous improvement.
Guides program staff in successful implementation of program activities.
Negotiates and resolves program issues and concerns.
Develops and executes program communication plans and updates.
Reviews program data accuracy, completeness, and required submissions.
Schedules and facilitates program meetings.
Other duties as assigned.
MINIMUM HIRING CRITERIA
Education and Experience
High school diploma; at least six (6) months of program or project management experience required.
Special Skills, Licenses and Certifications
Strong written and oral communication skills, organization skills, ability to plan, implement and report on quality management and improvement projects.  Working knowledge of health care and health care quality improvement. Strong data skills; ability to understand quality measurement.  Excellent interpersonal skills and ability to communicate with the provider network.
Performance Based Competencies
Knowledge of business practices and protocols with ability to access data and information using automated systems. Ability to participate in team based projects. Strong organizational skills with ability to prioritize assignments and maintain effective filing systems and meet deadlines. Strong attention to detail; critical thinking/listening and communication skills.
Work Environment And Physical Demands
More than 50% of work time is spent using a computer. Ability to lift, carry, or move objects of varying size, weighting up to 25 lbs. Must be able to work in a fast-paced environment and maintain courtesy and composure when dealing with internal and external customers. Ability to function effectively with frequent interruptions and direction from multiple team members.
All HealthPlan employees are expected to:
Provide the highest possible level of service to clients;
Promote teamwork and cooperative effort among employees;
Maintain safe practices; and
Abide by the HealthPlan's policies and procedures, as they may from time to time be updated.
IMPORTANT DISCLAIMER NOTICE
The job duties, elements, responsibilities, skills, functions, experience, educational factors and the requirements and conditions listed in this job description are representative only and not exhaustive or definitive of the tasks that an employee may be required to perform.  The employer reserves the right to revise this job description at any time and to require employees to perform other tasks as circumstances or conditions of its business, competitive considerations, or work environment change.
Job Location
Fairfield, California, United States
Position Type
Full-Time/Regular
Additional Preferred Skills
Experience in external-facing activities that involve explaining technical and non-technical topics. Strong data analysis and leadership/management skills. Proficiency in MS Word, Outlook, Excel and PowerPoint. Knowledge of project management/improvement methodologies such as Lean and the Model for Improvement preferred.
See above
See above
See above