Behavioral Health Services Department Quality Director, San Jose, CA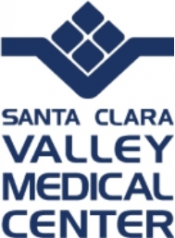 View the Website
Santa Clara Valley Health and Hospital System
Administration/Management
San Jose, CA
April 20, 2017
The County of Santa Clara is seeking an innovative and proactive leader to fill a critical executive management position of Behavioral Health Services Department Quality Director in our organization. We are seeking an individual who possesses the demonstrated ability to provide effective leadership and who can successfully establish and maintain collaborative relationships.
The Santa Clara Valley Health and Hospital System (SCVHHS) is participating in the Whole Person Care (WPC) Pilot program. The concept behind Whole Person Care is to coordinate health, behavioral health and social services resulting in comprehensive coordinated care for the beneficiary resulting better health outcomes. This fits well within the SCVHHS vision of Better Health for All by improving overall health, reducing the cost of care, decreasing health disparities and increase integration among County agencies, health plans, providers and other entities that serve high-risk, high-utilizing beneficiaries. Improved coordination through development of infrastructure to ensure collaboration among participating entities will benefit WPC over the long term and help achieve SCVHHS Strategic Road Map/Plan 2020 goals.
The primary functions of this new leadership role are to develop, implement, coordinate and facilitate the Quality improvement Program for the Quality Improvement Whole Person Care Integration Team. This position will plan, organize and direct staff functions in the areas of Managed Care Quality and Utilization Management.
This Director is a complex and highly visible position that will also work with contract agencies and coordinate services, develop policies, procedures and workflows as services are established and evaluate the effectiveness and outcomes of WPC services. This role will be responsible for cementing the connection between Behavioral Health and WPC and connection primary health care and other services with Behavioral Health Services Department (BHSD). The Quality Director will spend 100% of effort on the BHSD portion of the Whole Person Care and will report to the Director, Behavioral Health Services Department.
Education, Experience, Certifications
Ideally, this individual will have 5 to 8 years of progressively responsible leadership experience within a health or behavioral health care setting developing, implementing and leading complex performance improvement projects that achieved quality improvement, as well as a Bachelor's Degree in Healthcare, Public or Business Administration.
To apply for this exceptional opportunity, please provide:
Completed online application
Résumé
Contact information for a minimum of three references
Responses to the supplemental questionnaire.
For a complete job description and to apply, please go to: www.sccjobs.org
See above
See above
See above