Director of Operational Improvements, San Jose, CA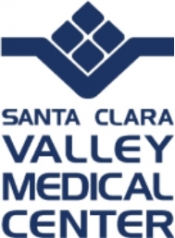 View the Website
Santa Clara Valley Medical Center
Administration/Management
San Jose, CA
April 20, 2017
The Director of Operational Improvements shall provide leadership and oversight of multi-disciplinary projects aimed at achieving operational imperatives at Santa Clara Valley Medical Center (SCVMC) with a specific focus on informatics and the patient digital experience. Operational imperatives are the highest priority data-driven efforts to improve quality, safety, patient experience, access and utilization while enhancing decision making, efficiency and resource utilization. Such imperatives require multi-disciplinary coordination and direction of IT resources to develop informatics tools to support the initiative.
Education, Experience Certifications
A qualified candidate would typically be acquired through education and experience equivalent to a Bachelor's degree in Healthcare Management, Hospital or Business Administration, or a closely related field, from an accredited college and at least five (5) years recent experience administering/managing complex, large scale programs and projects for a health care organization. Certification in and working knowledge of multiple Epic applications is preferred.
To Apply
All qualified applications will be subject to a preliminary competitive rating to identify those candidates to be invited to the oral interview process. It is critical for applicants to submit an online application, resume, and responses to the supplemental questionnaire.
To apply or for a complete job description and info on benefit package, please go to: www.sccjobs.org
It is anticipated that this recruitment will be open until position is filled.
If you have any questions regarding this position, contact Patty Carrillo at (408) 299-5897
See above
See above
See above