Director of Community Affairs, Riverside County, CA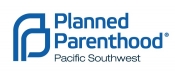 View the Website
Planned Parenthood of the Pacific Southwest
Director
Riverside County, CA
September 20, 2017
The Director of Community Affairs is responsible for the research, development, planning, design, maintenance, implementation and evaluation of policies and programs that enhance relations with the community, the public, governmental and regulatory authorities, stakeholders and employees in Riverside County.
Education, Experience, Certifications
Bachelor's degree or equivalent experience in political science, public affairs, public administration, public policy, community relations, public relations, or related field.
7 years experience in a leadership position in Community Engagement, Public Affairs, Community Affairs, Public Relations, or related field.
4 years experience and demonstrated success in management of staff, volunteers, programs, and program budgets.
Experience working in a political or non-profit environment preferably in a position involving project management, community outreach, or public affairs.
Knowledge of reproductive health care issues and policies strongly preferred.
Bilingual (English & Spanish) skills & Bicultural experience preferred.
Apply here: https://jobs.lever.co/planned/55a4efd2-dc93-46a6-9ec7-e6b0967b4d33
See above
See above
See above