Child & Adolescent Psychiatrist, Portland, OR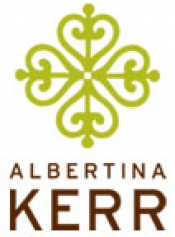 View the Website
Albertina Kerr Centers
Psychiatrist
Portland, OR
September 20, 2017
Albertina Kerr strengthens Oregon families and communities by helping children and adults with developmental disabilities and mental health challenges - empowering them to live richer lives.
We're seeking a Child and Adolescent Psychiatrist for our inpatient psychiatric crisis residential unit in Northeast Portland. The Child and Adolescent Psychiatrist provides comprehensive psychiatric medical care to individuals served in Youth and Family Services' community based, outpatient, and inpatient programs, as assigned. The responsibilities include psychiatric evaluation of patients, prescribing and managing medications, and coordinating care with other staff and community providers. This position works with physicians, nurses, therapists, social workers, counselors and others to ensure appropriate quality of care is provided to all patients.
Education, Experience Certifications
The successful candidate will have a License to practice medicine in Oregon. Must hold full prescriptive authority in Oregon with DEA number; Be board certified or board eligible in Child and Adolescent Psychiatry; Hold a current CPR certification; and have the physical ability to bend, stoop, kneel, squat, twist, reach, pull and lift heavy objects, consistent with work requirements in assigned program or programs.
To Apply
Visit https://chm.tbe.taleo.net/chm01/ats/careers/v2/viewRequisition?org=KERR&cws=37&rid=503
See above
See above
See above