Contracts Specialist II, Fairfield, CA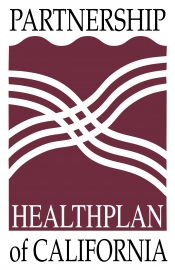 View the Website
Partnership HealthPlan of California
Professional
Fairfield, CA
September 26, 2017
Contract Specialist II
Tracking Code
392-210
Job Description
POSITION PURPOSE
To assist in the negotiation, development, implementation, and maintenance of new and existing professional, facility, and ancillary contracts for the PHC provider network. The Contract Specialist II will also be responsible for supporting daily contracting activities as follows:
ESSENTIAL DUTIES AND RESPONSIBILITIES
Negotiate new and existing professional, facility, and ancillary contracts for the PHC provider network.
Initiate and negotiate unique Letters of Agreements (LOA).
Manage provider contracts with clinics, safety net providers, physicians, physician groups, hospitals, free-standing facilities, ancillary, and other provider types for all PHC programs.
Effectively communicate PHC's mission to help facilitate contracting efforts and ongoing relationship building with the provider community.
Work with the Director, Provider Relations staff, and other internal PHC departments to monitor access issues and identify various types of healthcare providers and facilities for contracting opportunities.
Support Northern Region staff with contracting activities per instructions from Director
Conduct visits to provider offices as required during the contracting process.
Obtain initial contract signatures- from CEO, CFO, or COO.
Assist with contract renewals, and amendments.
Liaison with PR Credentials Supervisor to ensure all new contracts are scanned and ready for distribution immediately after Credentials Committee meeting.
Ensure all contracts and Letters of Agreement are scanned and stored to internal PHC network drives per department policies and procedures.
Distribute amendments, new agreements, and LOAs to key departments using Workfront, Member Service Call Center, and the notification routing email addresses as defined by PHC departments.
PR contracting liaison with Claims Configuration, PR systems and data teams
Coordinate and calendar new agreement meetings with PR Systems, Claims Configuration, Health Services, Finance, QI (if appropriate), and other departments as identified during implementation of new agreements or amendments.
Maintain hard copy contract files, located in Fairfield office.
Update pay on behalf hospital rate grids for external partners. Communicate to claims and pay on behalf hospitals as rates are amended.
Maintain provider specialty rate grids for contracting and systems
Process and respond to requests from external potential providers via phone or written correspondence.
Respond to general questions regarding the status of contract processing.
Assist with resolving provider issues involving provider contracts.
Communicate activities/issues identified during contracting process with Director on a routine basis.
Fulfill requests for contract copies from internal and external customers.
Support contract projects and coordinate contracting activities as they relate to Credentialing activities and deadlines.
Schedule new contract meetings with Credentials team, ensure contracts are immediately distributed once Credentials Committee has met.
Assist with gathering and collating information for all regulatory projects and internal/external audits.
Maintain PCP ACA grid for Finance department to initiate quarterly ACA payments
Assist with GEO ACCESS mapping activities and ensure all data current for Finance Analytics to create reports.
Develop and maintain contracting spreadsheets used for tracking amendments and daily contracting activities.
Maintain hard copy and electronic contract files and other contract-related documentation.
Report project and contract status to Director on a routine basis.
Work with PHC Regulatory Affairs department to ensure contract compliance.
Follow up on outstanding contracting activities via phone or written correspondence.
Attend internal network planning meetings as directed by Director.
Answer basic contract questions and assist with provider education as directed.
An active participant in process improvement activities.
SECONDARY DUTIES AND RESPONSIBILITIES
Back up to Director when needed.
Participate in special projects as assigned.
HIRING CRITERIA
Education and Experience Bachelor's degree in Healthcare or a related field; minimum three (3) years of healthcare experience in managed care environment preferred; requires experience with medical provider contracting using various reimbursement models including capitation, fee-for-service, per diem, DRG, pay for performance; or equivalent combination of education and experience.
Special Skills, Licenses and Certifications Excellent oral and written communication skills. Knowledge of managed care, contracting, policies, and procedures. Requires knowledge of business software applications, specifically MS Excel and Word. Must be computer proficient. Must have an eye for detail and accuracy. Valid California driver's license and proof of current automobile insurance compliant with PHC policy are required to operate a vehicle and travel for company business.
Performance Based Competencies Ability to negotiate and build consensus. Excellent organization skills with ability to prioritize assignments, maintain effective filing systems, and meet deadlines. Ability to use good judgment and handle sensitive issues with tact and diplomacy. Ability to apply HIPAA requirements and maintain confidentiality.
Work Environment And Physical Demands Travel is required. Ability to use a computer keyboard and 10-key calculator. More than 50% of work time is spent in front of a computer monitor. When required, ability to move, carry, or lift objects of varying size, weighing up to 30 lbs.
All HealthPlan employees are expected to:
Provide the highest possible level of service to clients;
Promote teamwork and cooperative effort among employees;
Maintain safe practices; and
Abide by the HealthPlan's policies and procedures, as they may from time to time be updated.
IMPORTANT DISCLAIMER NOTICE
The job duties, elements, responsibilities, skills, functions, experience, educational factors and the requirements and conditions listed in this job description are representative only and not exhaustive of the tasks that an employee may be required to perform. The employer reserves the right to revise this job description at any time and to require employees to perform other tasks as circumstances or conditions of its business, competitive considerations, or work environment change.
Job Location
Fairfield, California, United States
Position Type
Full-Time/Regular
Additional Preferred Skills
3-5 years of previous Managed Care Network Management, Contracting and Provider Relations experience either at a commercial or other Medi-Cal Plan. Intermediate to advanced Microsoft office experience. (Word, Excel, Access, Visio, Outlook)
See above
See above
See above