Cath Lab Tech, Olympia, WA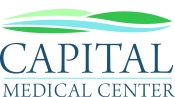 View the Website
Capital Medical Center
Technical/Professional
Olympia, WA
September 27, 2017
Requisition Number 17-2038 & 17-0902
Job Type PRN (On-call) & Full-time
Title Cath Lab Tech
City OLYMPIA
State WA
Position Summary: Performs imaging studies under the supervision of the Chief Technologist, Director of Imaging and the Medical Director of Cardiology for our patients in designated time frame. Tech follows policies and procedures of Capital Medical Center to provide patient care activities and related non-professional services in caring for personal needs and comfort of patients and families. Recognizes and reports patient needs to create a safe and comfortable patient care environment.
Requirements
Position Qualifications:
PRN
Ability to meet minimum hospital hiring standards
High School Diploma or equivalent
AHA Healthcare BLS
3-5 years experience preferred
Full-time
Ability to meet minimum hospital hiring standards
High School Diploma or equivalent
AHA Healthcare BLS
3-5 years experience preferred
American Registry of Radiologic Technologist Certification (ARRT)
AHA Healthcare BLS
Able to work solo
Essential Job Functions*:
Ensures radiation safety practices for the patient, co-worker, medical team, and self. Technologist is to wear Radiation Badge appropriately.
Daily test checks on the defibrillator. Document findings in the Cath code book. Ensures that all appropriate cabinets are locked according to State Guidelines.
Competent in all aspects of injector operation.
Prepares and positions patients for cardiac procedures or as directed by the cardiologist. Communicates with patient to effectively reduce their anxiety level. Checks armbands for correct identity of the patient. Scrub and assist cardiologist while maintaining sterile technique. Effectively performs the duties of the circulator during procedures providing equipment to the scrub tech as needed. Effectively performs the duties of the physiological monitor technologist.
Fully competent in post processing techniques. Completes all appropriate clerical functions associated with each exam.
Calibrate, clean, and perform routine maintenance on equipment to ensure proper function. Transports appropriate supplies/equipment to CS for re-sterilization. Able to trouble shoot equipment and call service when needed.
Maintain assigned work area in a clean and orderly condition. Proficient in the use of the Medi-Tech System . Performs other duties as assigned by supervisor in a timely manner.
Participates in on-call rotation as needed, response time in accordance with departmental policy. Maintains good inter/intra departmental relationships.
Essential Physical, Mental and/or Environmental Working Conditions:
Must be able to meet the physical/mental demands of position with or without accommodation. See checklist (page 2) for specific physical, mental and environmental working conditions.
Must be able to utilize good judgment, demonstrate patience, and maintain a professional demeanor at all times.
Must be able to work in a busy and stressful environment.
See above
See above
See above