Certified Nurse Practitioner, Portland, OR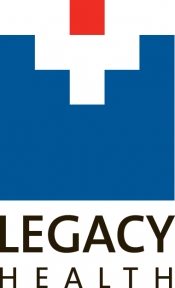 View the Website
Legacy Health
Nurse Practitioner
Portland, OR
October 12, 2017
Legacy Health is actively recruiting for a Certified Nurse Practitioner for our established and growing Lung Screening Program. The role of this position will be to obtain patient smoking history and lung assessment, provide patient tobacco cessation education, data and registry documentation and the expansion of a multi-campus program. This position has no call The American College of Surgeons has identified the Legacy Cancer Program as one of the best in the nation. The certified cancer program provides diagnostic and treatment for a wide array of cancers.
Legacy Health is a large not-for-profit healthcare system with seven hospitals including a level 1-trauma facility, burn unit, children's hospital, Legacy Research Institute, numerous primary and specialty clinics and diagnostic laboratories serving patients throughout the Pacific Northwest. Legacy Health which was just recognized by Forbes Magazine as one of the top 50 mid-size companies in the US. Legacy is a not-for-profit 501 (c) (3) organization.
As we consider qualified candidates, we are committed to building a culture that values diversity and is reflective of those we care for.
Portland is a sophisticated city offering diverse cultural activities and communities that appeal to a wide variety of needs and tastes. Beautiful parks and more biking paths per mile than any city in the US, promote an active lifestyle. The temperate four seasons, spectacular surroundings of the Columbia River Gorge and majestic Cascade Mountains, as well as proximity to ocean beaches and long skiing seasons make this an opportunity for both a dynamic position and a wonderful lifestyle.
Education, Experience, Certifications
The ideal candidate should be a certified nurse practitioner with a focus on physical assessment and data management. Candidates should have a proven track record of the ability to work with interdisciplinary teams and have excellent communication skills.
To Apply
Candidates can apply online at www.legacyhealth.org and attach a CV to the application. Please apply for position number 17-2738. For additional information, please contact Vicki Owen at 503 415-5403 or vowen@lhs.org AA/EOE/veterans/disabilities
See above
See above
See above