Emergency Medicine Physician, Homer, AK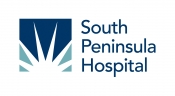 View the Website
South Peninsula Hospital
Physician
Homer, AK
November 13, 2017
Physicians support the SPH Mission of promoting "community health and wellness by providing personalized, high quality, locally coordinated healthcare." Physician shall furnish the Services in accordance with the standards of practice of medicine as established by the Alaska State Department of Licensing, the Alaska State Medical Association, the US Department of Health and Human Services and all other governmental laws and authorities relating to the performance of the Services and such voluntary professional and facility accrediting institutions in which Hospital becomes a participant.
Community
Homer, Alaska is located on the shores of Kachemak Bay overlooking the Kenai Mountain Range. Homer is known for fishing, the arts, eco-tourism, and a high quality of life. The city limits include 5,000 residents, and the service area has 13,000+ residents. Whether raising a family or looking for the real Alaska outdoor adventure, the area will perfectly meet or exceed your expectations. More information at www.homeralaska.org.
Duties & Responsibilities
Physician will work actively to promote positive relations with other clinical departments and the Medical Staff at large.
Physician shall exemplify South Peninsula Hospital's Values & Behaviors in all of their interactions with staff, patients and community members.
Physician shall participate in Hospital's risk management, continuing medical education, quality assurance, utilization review, peer review, and other programs conducted by the Hospital as required by Medical Staff Bylaws.
In accordance with Hospital policy, records shall be completed in a timely manner, acceptable for professional standards of practice.
Schedule is 12-hour shifts – 8 – 8. Full time is 10 – 12 shifts/month.
Physician may provide recommendations and suggestions to the Hospital on how to improve operational efficiency and effectiveness at the Emergency Department and in connection with the delivery of clinical services in the Emergency Department.
Potential for ED Physician to take on the ED Medical Director role resulting in additional compensation.
Benefits
Earning Potential - $310,000
Signing Bonus / Relocation Bonus
Medical / Dental / Vision for self and family
Defined Contribution Plan Eligibility
Continuing Medical Education Reimbursement
Wellness Program
Fully paid malpractice insurance
Requirements
Experience – 5 year work history preferred.
Board Certification required. Training/experience in Emergency Medicine, Family Practice or Internal Medicine
Alaska State License
Must maintain all customary narcotics and controlled substance numbers and licenses
Approval by Hospital's Medical Staff and Board of Directors to practice with appropriate privileges
Passes background screen, a drug/nicotine screen, a job function test and a physical
Communication –
Contact Laura Hansen, SPH Provider Recruiter, at lhansen@sphosp.org
See above
See above
See above