Care Coordinator, Medford, OR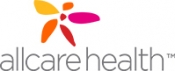 View the Website
AllCare Health
Professional
Medford, OR
November 20, 2017
AllCare Health is seeking a Care Coordinator who thrives in a team environment and has the ability to provide exceptional service and skills.
AllCare Health is a southern Oregon-based health organization, led by local physicians since 1994. In a progressive model of care, we combine medical, dental, and behavioral health services to provide Medicare, Medicaid, and PEBB insurance coverage to our members. We also provide support to our providers through AllCare Independent Physician Association and AllCare e-Health Services
The Care Coordinator is responsible for providing evidence-based wellness promotion and self-care management solutions to our members of all ages who have chronic diseases and/or conditions. The process shall include assessment, planning, implementation, coordination and request for services required to meet member's health care needs.
Qualifications:
Minimum two years previous experience to include: Case Management, Disease Management, Managed Care or Homecare Coordination
Current RN, LCSW or other applicable health professional licensure in the state where they work free of any restrictions of disciplinary action pending and able to legally and independently practice without the supervision of another licensed professional.
Knowledge of CPT Codes, HEDIS, HIPAA, ICD-9 Codes, Medicare Guidelines, NCQA, Oregon Health Plan guidelines, InterQual, and Milliman Care Guidelines preferred. Excellent verbal and written communication, decision making and problem solving skills. Ability to handle multiple projects simultaneously.
Exceptional customer service skills and ability to work independently.
Must possess excellent verbal and written communications skills.
Must be detail-oriented and set high standards for accuracy.
Must have demonstrated experience working in a windows environment and Microsoft Office.
Strong interpersonal, organizational, analytical, decision-making, and problem-solving skills required.
Ability to maintain strict confidentiality of all employee and company information.
Essential Duties:
The Care Coordinator will act as an advocate and facilitate collaboration with the interdisciplinary care team to assist members develop a knowledge base that will allow self-reliance in coping with chronic illnesses. All care coordination is to be performed throughout the continuum of care from case referral to case closure and will involve direct member contact. Must possess an understanding of Medicare Advantage and OHP eligibility requirements. Will seek out and solicit the help of health care providers and community agencies associated with the case in order to secure appropriate resources for the member. Care Coordinators are expected to be familiar with use and to remain up to date on changes in Core Knowledge areas. This will be achieved by successfully completing the Certified Care Management Certification and the required Continuing Education to maintain the certification.
AllCare Health is an EEO employer. For more information about us please visit: www.allcarehealth.com/careers
We offer a great working environment and competitive benefit package. Must pass drug screen and background check. Pre-Employment skills testing may be required.
For position consideration, please submit online with your resume, a list of potential references and a cover letter with relevant experience attached.
See above
See above
See above