Clinical Division Chief, Redding, CA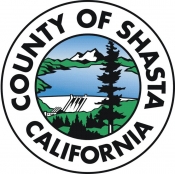 View the Website
County of Shasta-Adult Services
Administration/Management
Redding, CA
November 21, 2017
A position in this classification is responsible to the Deputy Branch Director of Mental Health Services for the management and secondary level clinical supervision of a major mental health division, such as: Adult Systems of Care, Access/Crisis Services.
Plans, assigns, directs, supervises, and coordinates the work of multidisciplinary staff providing mental health or substance abuse treatment, training, financial compliance, and/or quality assurance review; makes or reviews decisions on difficult patient assessment, casework, or other management issues; provides guidance to subordinates on departmental philosophy, goals, objectives, policies, and procedures; evaluates performance of personnel and recommends appropriate course of action; interviews, selects, and recommends on the hiring of new staff members; works with other public, private, and community organizations that provide health and human services to mentally and emotionally disturbed individuals and/or alcohol and other drug dependent individuals; participates in relevant conferences and committees; evaluates overall activities of the division, including methods and procedures for evaluating effectiveness and consistency with division goals and objectives; and provides consultation and educative services to clients and public and private agencies in the county.
The ideal candidate will have five (5) years' experience managing programs in a public mental health/substance abuse/social service program providing supervision of unlicensed and licensed staff, as well as performing administrative functions. The ideal candidate has excellent oral and written communication and interpersonal skills. Equally important is experience working with adults who are suffering from severe and persistent mental health problems and who may also have a substance use disorder. Selected candidates will have a knowledge of the 'continuum of care' levels within behavioral health systems and be committed to advocating for client placement and services to be provided within the least restrictive environment that promotes safety, well-being, and recovery for themselves and others. Ideal candidates will be innovative and creative in their approach to work, and have a thorough understanding of both mental health and alcohol/ drug treatment modalities. The candidate will embrace outcomes driven, evidence informed, collaborative service delivery strategies. They will also have a deep desire for serving those in need while promoting community health and well-being. This individual will be a positive contributor to the site culture and exemplify the agency values of Collaboration, Adaptability, Respect and Excellence. We welcome a candidate who is interested in a fast-paced, team oriented environment who is organized, good with communication and can work collaboratively with internal and external system partners.
Education, Experience Certifications
The following professional classifications may qualify for the position of Clinical Division Chief if they meet the minimum education and experience requirements for Supervisory Professional Personnel as listed in the California Administrative Code, Title 9 "Community Mental Health Services": Social Worker with MSW; Registered Nurse; Psychiatric Technician; Mental Health Rehabilitation Specialist; Psychologist with Ph.D.; or Psychiatrist.
Licensed by the appropriate California licensing board for two years and have practiced psychotherapy for at least two years in the last five year period in a similar setting with a similar population.
To Apply
Please see our job posting and apply on-line at: http://agency.governmentjobs.com/shasta/default.cfm
See above
See above
See above