Database Developer, Ellensburg, WA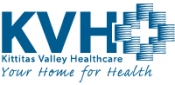 View the Website
Kittitas Valley Healthcare
Technical/Professional
Ellensburg, WA
November 23, 2017
Database Developer
603 S Chestnut St, Ellensburg, WA 98926, USA * Full-time
Company Description
With a critical access hospital named in the Top 50 nationwide, and a variety of specialty clinics and services, we know that even you would be proud to call KVH your home for health. KVH is an integrated healthcare delivery system that includes 24-hour emergency care, inpatient, and outpatient hospital services through KVH Hospital. Clinics include family medicine, internal medicine, orthopedics, general surgery, women's health, and urgent care.
Work-life balance is important to us. We value your mental wellbeing as much as your skills to perform the job and therefore offer a competitive PTO plan, benefits package as well as a 7% employer contribution pension plan. When you're away from the office, we want you to be able to enjoy this beautiful setting. Commute to work by mountain bike. Hike in the wilderness on your day off. Backcountry ski from your door, or from lifts within an hour's drive.
Job Description
Provides technical support for the development, implementation and administration of databases. Supports, documents and maintains standards and polices to ensure database integrity and security. Performs analysis and troubleshooting to solve complex application and database issues and ensure optimal performance. Coordinates and facilitates application upgrade testing, validation and implementation. Analyzes data requests and develops relevant reports to satisfy reporting needs.
Qualifications
What is required...
Bachelor's Degree in Information Systems, Computer Science, or related field
Minimum of three years' experience as a SQL Server Database Developer
What is preferred...
Experience in a healthcare environment
Additional Information
Wage Range: DOE
FTE: 1.0 = 40 hours/week
See above
See above
See above