Director of Pharmacy, Portland, OR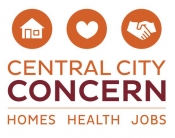 View the Website
Central City Concern
Director
Portland, OR
November 28, 2017
Central City Concern is a non-profit organization whose mission is to provide comprehensive solutions to ending homelessness and achieving self-sufficiency. CCC provides many services, such as addiction treatment, employment, housing, mental health, primary care, and other related culturally specific services, to a diverse population. As an agency deeply rooted in recovery we have a keen interest in promoting and maintaining a Drug & Alcohol-Free Workplace. As part of our policy and commitment to a drug and alcohol-free workplace we conduct post-offer, pre-employment drug screens.
TITLE: Director of Pharmacy
DEPARTMENT: Old Town Clinic - Pharmacy
HOURS: Monday-Friday 8:00am-5:30pm
SALARY: DOE
SUMMARY: The Director of Pharmacy Services is responsible for optimizing the operational, financial, and programmatic excellence of the services provided by Central City Concern's pharmacy programs. This includes development, maintenance, and ongoing improvement of clinical and retail pharmacy services as well as other innovative opportunities to provide care to Portland's most vulnerable and disenfranchised community members.
The Director of Pharmacy Services collaborates with the Primary Care leadership team to continuously improve outcomes, experience, and efficiency. The Director works with the Health Services leadership team to continuously improve integration of services across the CCC Health Services continuum.
MINIMUM QUALIFICATIONS:
Minimum of five years of progressively responsible experience in pharmacy or a related healthcare field, with at least two years of supervisory experience; FQHC and/or 340b experience strongly preferred.
Graduate of an ACPE-accredited School of Pharmacy with a minimum of a Doctor of Pharmacy degree or a B.S. Pharmacy degree with comparable clinical experience required; Board-Certified Ambulatory Care Pharmacist (BCACP) preferred.
Currently licensed to practice Pharmacy in the State of Oregon or eligible for licensure to practice.
Must meet CCC privileging requirement as required by FTCA.
Current CPR certification or ability to obtain within 1 month.
Will be required to carry an agency cell phone for work use. Cell phone will be provided by Central City Concern.
Available to work during standard clinic hours.
If in recovery, must be able to document continuous abstinence under independent living conditions or recovery housing for the immediate past two years
Must pass a pre-employment drug screen, TB test, and background check.
Physical ability to bend, stoop, kneel, squat, twist, reach, pull and lift heavy objects.
Ability to climb stairs several times a day.
Must adhere to agency's non-discrimination policies.
Ability to effectively interact with co-workers and clients with diverse ethnic backgrounds, religious views, political affiliation, cultural backgrounds, life-styles and sexual orientations and treat each individual with respect and dignity.
HOW TO APPLY:
To view the full job description and apply visit:
http://www.centralcityconcern.org/jobs
CCC is an EQUAL OPPORTUNITY EMPLOYER and does not discriminate against applicants on the basis of race, gender, protected veteran's status, disability, or any other protected class. Applicants seeking reasonable accommodation can contact the Human Resources department at 503-294-1681.
See above
See above
See above