Chief People & Diversity/Inclusion Officer, Tukwila, WA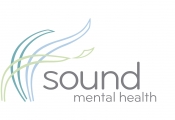 View the Website
Sound Mental Health
Senior Leadership
Tukwila, WA
November 30, 2017
Chief People & Diversity/Inclusion Officer
Sound Mental Health, a leader in non-profit behavioral health services, is seeking an experienced and exceptional individual to lead our Human Resources and Diversity/Inclusion efforts. The Chief People and Diversity/Inclusion Officer is responsible for developing and executing human resource strategy in support of the overall business plan and strategic direction of the organization, specifically in the areas of succession planning, talent management, change management, organizational and performance management, training and development and compensation. Provides strategic leadership by articulating HR need and plans to the Executive Leadership Team. Leads organization-wide efforts to advance diversity, inclusion and institutional equity for staff and clients. The end goal is a highly diverse and fully inclusive organization.
The ideal candidate will hold a Master's degree in Human Resources, Business Administration or related field. Diversity & Inclusion certification or equivalent training/experience. Minimum five to ten years' experience, preferably at a management level.
Join us as we support Sound Mental Health's mission to strengthen our community and improve the lives of our clients by delivering excellent health and human services tailored to meet their needs.
Excellent benefit package to include health insurance premiums 100% paid for employee and their children thru age 25, health savings account with employer contribution, life insurance, long term disability insurance, generous vacation leave benefit, 401(k) plan, Section 125 plan, Employee Assistance Plan, and training/education benefit.
Visit us at www.smh.org to learn more about who we are.
To be considered for the position, submit letter of interest, resume and salary history or salary requirements. This recruitment is open until filled. Sound Mental Health reserves the right and may exercise the option to make a hiring decision at any time.
SOUND MENTAL HEALTH
Alexis Owens, Senior Recruiter
6400 Southcenter Blvd., Tukwila WA 98188
AlexisO@smh.org
www.smh.org
SMH is an EEO/AA employer
See above
See above
See above