Mammography Technologist, Spokane, WA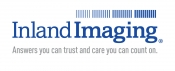 View the Website
Inland Imaging
Technical/Professional
Spokane, WA
December 4, 2017
Mammography Technologist – Full Time Spokane
As one of the largest diagnostic radiology practices in Washington State, Inland Imaging values the talents of our diverse and dynamic work team. Whether your skills are clinical, financial, technical, or service-oriented, Inland Imaging provides you the opportunity to succeed and advance in your career.
With operations in Spokane and Seattle, Inland Imaging may be able to accommodate your specific lifestyle needs. With primary operations in Spokane, Washington you will have access to a growing and vibrant city, great schools and universities, an active arts performance and musical community, and unparalleled outdoor beauty and recreation opportunities.
Inland's culture is progressive, innovative, hard-working, focused, and service-oriented. Our patients, our communities, and our referring physicians are at the heart of all that we do. We support the diversity and interests of our employees and their extended families. We are passionate about what we do -- which is making a difference in people's lives.
Looking for a Full Time Mammography Technologist to rotate through our Spokane locations. Days will vary Monday-Saturday from 7am-5:30pm. The Mammography Technologist will be responsible for the operation of a dedicated mammography unit to perform radiologic procedures. Typical duties including operating equipment, applying prescribed ionizing radiation for radiologic diagnosis, assisting physicians with breast localizations, and administering opaque media.
Responsible for obtaining the highest quality radiological exams under the direct or indirect supervision of a radiologist per established Inland Imaging guidelines and protocols.
Qualifications:
Education:
High School Diploma/GED required
Accredited Radiologic Technology Program
Experience:
One year of experience as a Radiologic Technologist -- required
MQSA Compliant (15 mamm specific CME's within last 36 months; 200 mamms performed within last 24 months; 40 hours of initial training or ARRT (M))
Anatomy and medical terminology preferred.
Medical office experience preferred.
Understanding of mammography procedures to be read by radiologist preferred.
Must physically be able to position and maneuver patients to perform mammography studies.
Licensure: Must maintain current Washington State Certified Radiologic Technologist
Registration: ARRT (R) and ARRT (M) or eligible for ARRT (M) exam
Computer Skills: Experience with the following computer applications is highly desired: Outlook; Kronos; Imagecast; Stentor; IDXterm; Flowcast; Intranet
Background Check:
Must be able to pass a background check required by RCW 43.43.830-840 to work with children under the age of 16, developmentally disabled persons or vulnerable adults
In order to comply with provisions set forth in Sections 1128 and 1156 of the Social Security Act, all new employees of Inland Imaging Associates, LLC will be checked against the LIST OF EXCLUDED INDIVIDUALS provided by the Department of Health & Human Services, Office of the Inspector General (OIG). Employees must not be included on this list.
Drug Test: Eligible employees must be able to pass a post-offer, pre-employment drug test.
We offer a competitive salary structure and range of employee benefits. Take some time to investigate Inland Imaging as you consider your career.
For additional information, and to apply visit our website at www.inlandimaging.com
See above
See above
See above