Chief Operations Officer, San Jose, CA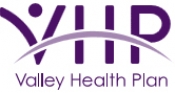 View the Website
Valley Health Plan
Senior Leadership
San Jose, CA
December 13, 2017
County of Santa Clara
Chief Operations Officer – Valley Health Plan
$192,048.87 - $246,405.82 Annually DOE
Final Filing Date: December 31, 2017
Valley Health Plan (VHP) is a State licensed health plan owned and operated by the County of Santa Clara. VHP currently manages more than 165,000 lives across several product lines, including Medi-Cal Managed Care, commercial plans for public sector employees, and individual insurance coverage under the Affordable Care Act health insurance exchange (Covered California).
The Chief Executive Officer, Valley Health Plan, is responsible for providing executive leadership for the day to day business operations of Valley Health Plan. The Chief Operations Officer will assure that activities and or operations of the Health Plan are fully integrated into the strategic plan for the Valley Health Plan.
A qualified candidate would typically acquire the knowledge and abilities required to perform this function through possession of education and experience equivalent to a Bachelor's Degree in Health Care Administration, Public or Business Administration, or a closely related field and five to ten years of progressively responsible operational experience in an executive leadership position within a managed care program, health plan, health insurer, health plan administrator or related industry, at least five (5) years of which should include experience leading and managing direct reports. A Master's degree is highly desirable.
For a complete job description, to apply online or to download our recruitment brochure, please go to:
Salary range is dependent upon qualifications and coupled with a generous and comprehensive benefits package. This recruitment is scheduled to close on January 12, 2018.
All qualified applications will be subject to a preliminary competitive rating to identify those candidates to be invited to the oral interview process. It is critical for applicants to submit an application, CV, and responses to a supplemental questionnaire.
If you have any questions regarding this position, contact Diana Reynolds, Executive Services at (408) 299-5893. EOE
See above
See above
See above