Hospital Quality & Compliance Manager, Seattle, WA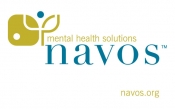 View the Website
Navos
Manager
Seattle, WA
December 13, 2017
Hospital Quality & Compliance Manager
Inpatient Nursing Admin – Seattle, Washington
JOB SUMMARY:
The Hospital Quality & Compliance Manager is responsible for directing and managing the Quality Improvement and Compliance programs at Navos Inpatient Services. Maintains compliance with the Standards as outlined by The Joint Commission on Accreditation of Healthcare Organizations (TJC) and other regulatory agency's rules and regulations, such as the Department of Health and CMS. Responsible for the implementation and maintenance of the hospital's compliance program, ensuring that the Compliance Program effectively detects and prevents violation of federal, state, and contractual law and ethics.
REPORTING RELATIONSHIP: Reports to the Vice President of Quality and Compliance.
EDUCATION/EXPERIENCE:
Registered Nurse, licensed in the state of WA, preferred; or graduate of an accredited program with a minimum of a BA preferred.
Minimum of five years experience in acute care Mental Health settings based in Hospitals
Computer skills including word processing, spreadsheets.
Experience with Quality Improvement and Compliance programs, preferred
Experience in Survey Process of all regulatory bodies, preferred
Experience in writing Policies and Procedures, preferred.
Knowledge of Washington hospital regulations, including WACs and RCWs.
PHYSICAL REQUIREMENTS: Able to bend, stoop and lift up to 25 lb. Able to reach over head when standing. Able to accomplish small detailed handwork. Able to communicate effectively in English.
PERSONAL TRAITS & QUALIFICATIONS: Ability to work independently, strong organizational skills, detail oriented, good interpersonal skills. Able to coordinate and cooperate with staff in all levels of the organization.
ABOUT NAVOS
Known for our innovative approach, we are an award-winning 501C-3 nonprofit organization founded in 1966. The mission of Navos is to improve the quality of life of people vulnerable to mental illness and substance use disorders by providing a broad continuum of trauma informed care with a focus on recovery and resilience. Navos is committed to embracing equity and inclusiveness in everything we do. Services are targeted to those who live at or near poverty, often as a result of their mental illness. Our efforts are intentional, deliberate, and a fundamental part of the everyday expectation for working at Navos. We believe that treatment works and recovery happens. Navos is an affiliate of Multicare Health System.
See above
See above
See above