Behavioral Health Therapist, Cincinnati, OH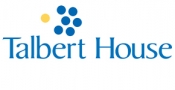 View the Website
Talbert House
Behavioral Health Professional
Cincinnati, OH
December 15, 2017
Talbert House has a career opening for a Behavioral Health Therapist - dependent license
WORK LOCATION: 4966 Glenway Ave.
WORK HOURS: 1st Shift
FLSA STATUS: Salaried Exempt
JOB TYPE: Regular Full-Time
JOB CODE: 302053 - 4005
POSITION SUMMARY:
The Behavioral Health Therapist will provide excellent customer service, maintain a caseload of clients and may provide assessment, individual and/or group clinical services. Services may be provided in a variety of settings. Duties and additional experience or requirements may vary by position. A dependent license is required.
ESSENTIAL JOB FUNCTIONS:
Maximize treatment outcomes by using approved counseling methods for individual, family, or group sessions.
Conduct assessments (including dependent diagnosis) to develop an accurate diagnostic summary/service plan. Use approved interviewing and observation techniques/instruments to assist with assessment.
Utilize clinical knowledge and training to recognize when medical referral is appropriate and to understand psychotropic medications, side effects and related diagnoses.
Prepare clinical reports and individualized service plans utilizing agency electronic clinical documentation software.
Assure documentation is in compliance with contract, regulatory and agency requirements and best clinical practices.
Efficiently operate personal computer to enter, edit and/or retrieve data and to produce reports and documentation.
Effectively works as a team member, including participating in all required trainings, ensure the safety of others and participate in Peer Review/CQI process.
The above job functions are intended to describe the general nature of the position. The detailed position description will give more specific detail on duties and responsibilities.
QUALIFICATIONS REQUIRED:
Bachelor's degree and;
Active Ohio licensure as a Licensed Social Worker (LSW), Licensed Professional Counselor (LPC), Licensed Chemical Dependency Counselor (LCDC), or a Licensed Marriage and Family Therapist (MFT) based on job specific requirements Complete an internal training and pass a competency test on electronic clinical documentation software during the first eight weeks of employment
Must have basic computer skills
A valid driver's license and current auto insurance may be required
JOB SPECIFIC REQUIREMENTS:
Must be able to complete clinical assessments
Duties and additional experience or requirements may vary by position.
To perform this job successfully, as individual must be able to perform each essential duty satisfactorily. The requirements listed are representative of the knowledge, skill and/or ability required, but do not encompass all potential job functions. Reasonable accommodations may be made to enable individuals with disabilities to perform the essential job functions.
Talbert House employs, promotes and contracts without regards to race, gender, color, national origin, ethnicity, disability, veteran status, sexual orientation, age, sex, religion, or genetic information. Talbert House is an EO/AA Employer/M/F/Protected Vet/Disabled & an equal provider of services.
AGENCY DESCRIPTION:
Talbert House is a community-wide nonprofit network of social services with programs focusing on prevention, assessment, treatment and reintegration. Each year, Talbert House helps thousands of men, women and children across Greater Cincinnati and Northern Kentucky overcome adversity to become healthy and productive citizens through programs in community corrections, mental health, substance abuse, welfare-to-work and housing.
See above
See above
See above