Office Director, Community Health Systems, Tumwater, WA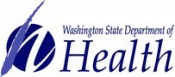 View the Website
Washington State Department of Health
Director
Tumwater, WA
December 16, 2017
About the Position and HSQA
Reporting to the Assistant Secretary for the Division of Health Systems Quality Assurance (HSQA), the Office Director, Community Health Systems oversees and directs a staff of 57 and the Community Health Systems Office Management Team.
The Office Director has direct responsibility for the Emergency Management System (EMS) and Trauma System, Community and Rural Health, and construction review and Certificate of Need functions. This position has a primary leadership, policy and strategic role in the state and national healthcare system environment working with legislators, governor's office, advisory committees, and numerous associations and public interest groups. The management objective is to assure patient safety, public health, the quality of health care services and appropriate access to regulated health care services for everyone in the state of Washington. The Office Director collaborates with other executive level managers within the division to develop broad strategic policies around health care facilities in the state.
The Health Systems Quality Assurance Division is responsible oversight of Washington State's health care delivery system, which includes licensing and regulating over 400,000 health care professionals and 7,000 facilities. HSQA also works closely with communities and local health partners to build strong health systems and prevention programs across the state to help ensure communities have access to good health care and emergency medical services. To learn more about HSQA and the Office of Community Health Systems.
What we're looking for:
The ideal candidate is a transformative leader comfortable with innovation and ambiguity, who is able to problem-solve complex issues, create meaningful partnerships as well as a climate where people are motivated to do their best; a leader who supports and empowers staff when making tough decisions, and who recognizes the values that different perspectives and cultures bring to an organization.
Preference may be given to candidates with the following DESIRED experience:
A Master's degree in public administration, business administration, health care administration, or a related field.
Five (5) or more years of relevant management experience in all of the following areas:

Partnering and collaborating with the community to improve emergency health care.
Leading strategic planning and broad policy development related to health care facilities.
Effectively leading and directing a large group of managers and professionals.
Improving access to quality health services in rural and underserved populations.
Directing the development of necessary legislation, budgets, and application of resources.
As well as demonstrated experience in the following leadership competencies:
Decisiveness – Make decisions based on analysis of the information presented in the face of ambiguous or conflicting situations, or when there is an associated risk.
Critical Thinking – Demonstrates the disciplined process of actively and skillfully conceptualizing, applying, analyzing, synthesizing, and/or evaluating information as a guide to action.
Builds Networks – Effectively building formal and informal relationships networks inside and outside the organization.
Business Insight – Applying knowledge of business and the marketplace to advance the organization's goals.
Drives Engagement – Creating a climate where people are motivated to do their best to help the organization achieve its objectives.
Drives Vision and Purpose – Painting a compelling picture of vision and strategy that motivates others to actions.
Financial Acumen – Interpreting and applying understanding of key financial indicators to make better business decisions.
Global Perspective – Taking a broad view when approaching issues, using a global lens.
Instills Trust – Gaining the confidence and trust of others through honesty, integrity, and authenticity.
Organizational Savvy – Maneuvering comfortably through complex policy, process, and people-related organizational dynamics.
Persuades – Using compelling influences to gain the support and commitment of others.
Strategic Mindset – Seeing a head to future possibilities and translating them into breakthrough strategies.
Values Differences – Recognizing the value that different perspectives and cultures bring to an organization.
To Apply
Go to the following link and select the "Apply" button to start the application process: https://www.governmentjobs.com/careers/washington/jobs/1926514
See above
See above
See above