Director, Healthy Weight Services, Dayton, OH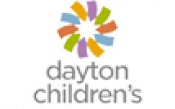 View the Website
Dayton Children's Hospital
Director
Dayton, OH
December 29, 2017
Director, Healthy Weight Services
Dayton Children's Hospital in Dayton, Ohio, in affiliation with Wright State University Boonshoft School of Medicine, is recruiting for an outstanding pediatrician to serve as Director of Healthy Weight Services. Candidates must have an MD, MBBS, or DO degree, have completed an approved pediatric residency, be board certified in pediatrics, and be able to obtain an unrestricted license in Ohio. Candidates with an MD-PhD or MD-MPH degree are encouraged to apply.
The successful candidate will be employed by Dayton Children's Specialty Physicians, the specialty practice group of Dayton Children's Hospital, will report to the Chief Medical Community Health Officer/Vice Chair for Community Health of the Department of Pediatrics and will be eligible for a faculty appointment at Wright State University Boonshoft School of Medicine. The position includes clinical practice at Dayton Children's Hospital for children struggling with unhealthy weight as well opportunities to conduct research, teach, and advocate within the community and region.
Compensation and benefits are highly competitive and designed to attract the most talented professionals to Dayton Children's Hospital.
Dayton Children's is a free-standing 170-bed children's hospital serving 20 counties and is the only children's hospital in this area. The Department of Pediatrics at Dayton Children's is staffed by over 100 pediatric medical specialists, as well as pediatric surgical and anesthesia specialists who provide over 290,000 visits per year. A newly constructed, eight-story, 260,000-square-foot patient care tower on the main campus opened in 2017. Major expansion of the south campus in Springboro, Ohio, includes a medical office building for specialty and primary care, urgent care, pharmacy, outpatient surgery center, 16-room pediatric emergency department and a sleep lab.
Wright State University Boonshoft School of Medicine has 440 medical students; residency in 13 medical specialties and fellowship training in 10 subspecialties for about 445 trainees; master's degree programs in pharmacology/toxicology and public health; and a wide variety of continuing medical education programs for practicing physicians in the community.
Dayton is a family oriented community with a new riverfront park, a growing urban vibe, extensive bicycle trails, excellent schools and a state of the art performing arts center.
Applicants should submit a curriculum vitae, statement of interests, and at least three references. Interested candidates should contact John Duby, MD, Professor and Chair, Department of Pediatrics at dubyj@childrensdayton.org or our Physician Recruitment Manager, Cyndy Emerson, at emersonc@childrensdayton.org
See above
See above
See above