Mammography Technologist, Seattle, WA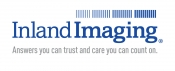 View the Website
Inland Imaging
Technical/Professional
Seattle, WA
January 2, 2018
18-IIALL3230: Mammography Technologist - Seattle
Work Location IIALLC INLAND IMAGING SEATTLE
Employment Status Regular
Typical Work Days varies
Typical Start Time varies
Typical End Time varies
Key Job Duties and Responsibilities
Summary: Responsible for the operation of a dedicated mammography unit to perform radiologic procedures. Typical duties including operating equipment, applying prescribed ionizing radiation for radiologic diagnosis, assisting physicians with breast localizations, and administering opaque media.
Responsible for obtaining the highest quality radiological exams under the direct or indirect supervision of a radiologist per established Inland Imaging guidelines and protocols.
Essential Duties / Responsibilities: To perform this job successfully, an individual must be able to perform each essential duty satisfactorily. The requirements listed below are representative of the knowledge, skill, and/or ability required. Reasonable accommodations may be made to enable individuals with disabilities to perform the essential functions.
Maintains high standard of technical skills in modality by:

Performs diagnostic screening studies.

Performs mammograms to ACR standards

Appropriate views for particular exam as per company protocol
Ability to perform acceptable alternatives when patient condition requires them
Ability to physically assist patient to obtain high quality mammogram.

Applies prescribed ionizing radiation for radiologic diagnosis
Assists physicians with specialized procedures
Maintains working knowledge of mammography equipment.
Completes exam paperwork, coding for billing, patient data for tracking, patient history.
Maintains stocked, organized and clean working area including equipment, tech area and exam rooms.
Responds to information requests from patients, scheduling or other departments.
Rotates to other shifts and locations as needed
Performs other duties as assigned
Qualifications and Experience
Qualifications:
Education:

High School Diploma/GED required
Accredited Radiologic Technology Program

Experience:

One year of experience as a Radiologic Technologist – required
MQSA Compliant (15 mamm specific CME's within last 36 months; 200 mamms performed within last 24 months; 40 hours of initial training or ARRT (M))
Anatomy and medical terminology preferred.
Medical office experience preferred.
Understanding of mammography procedures to be read by radiologist preferred.
Must physically be able to position and maneuver patients to perform mammography studies.

Licensure: Must maintain current Washington State Certified Radiologic Technologist
Registration: ARRT (R) and ARRT (M) or eligible for ARRT (M) exam
Computer Skills: Experience with the following computer applications is highly desired: Outlook; Kronos; Imagecast; Stentor; IDXterm; Flowcast; Intranet
Background Check:

Must be able to pass a background check required by RCW 43.43.830-840 to work with children under the age of 16, developmentally disabled persons or vulnerable adults
In order to comply with provisions set forth in Sections 1128 and 1156 of the Social Security Act, all new employees of Inland Imaging Associates, LLC will be checked against the LIST OF EXCLUDED INDIVIDUALS provided by the Department of Health & Human Services, Office of the Inspector General (OIG). Employees must not be included on this list.

Drug Test: Eligible employees must be able to pass a post-offer, pre-employment drug test.
See above
See above
See above