Clinical Nursing Manager, Portland, OR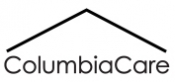 View the Website
ColumbiaCare Services
Nurse Management
Portland, OR
March 16, 2018
We offer a retention bonus of $250 after 6 months of continuous employment and $500 after 1 year of continuous employment. *Applies to regular FT employees, pro-rated for part-time.
About Us
ColumbiaCare Services is a non-profit, mental health treatment agency offering a full spectrum of behavioral health care. We are more than a company. We are a team of people who are in the business of changing people's lives. We specialize in providing outpatient services, residential treatment programs, mental health housing, and affiliated services for individuals living with mental illness. We are also proud to serve Veterans.
About the Program
Health Services Unit establishes requirements and standards for achieving holistic health care for residents in ColumbiaCare Residential Treatment Facilities as well as Supported Housing and Intensive Case Management that address healthcare standards in the following four major levels: policy, administration, practitioners and residents by ensuring medical quality.
About the Position
We have an opening for Clinical Nursing Manager at our Health Services Unit in Portland, OR.
This position is primarily responsible for providing nursing supervision to the Health Services Unit and programs while maintaining standards of care for our medically compromised residents by ensuring medical quality. In addition, assigning appropriate nursing tasks, monitoring all health-related issues with clients suffering with severe and persistent mental illness. This position is also responsible for teaching and monitoring medication administration to non-licensed staff. Ensuring compliance for OAR and applicable rules and standards of other pertinent regulatory agencies. This is a leadership opportunity giving you the potential for career advancement. You'll build meaningful relationships with our leadership team, while also bonding with residents. This is your chance to make an impact.
Qualifications
MUST have a valid Bachelor's level Psychiatric Registered Nurse License issued by the Oregon State Board of Nursing; previous experience providing Acute Psychiatric Care is helpful.
Experience with Residential Nursing, as well as Outpatient Nursing is PREFERRED
Supervisory Experience is also PREFERRED
Familiarity with audits and OAR's is a PLUS, as this position assists programs with compliance
Frequent travel to various programs REQUIRED
Successful applicants MUST also have a valid Oregon driver's license, maintain a safe driving record, and the ability to pass a DHS criminal background check.
Salary & Benefits
$5,200-$7,083 per month DOE, plus $5,000 sign-on BONUS. ColumbiaCare offers a comprehensive benefits package for full-time employees, which includes: medical, dental, and vision coverage; substantial sick and vacation accruals (12 days per year each); nine (9) paid holidays, and once eligible, a 403(b) plan with a generous 6% company match immediately vested. We are an AA/EOE and we give priority to applicants that qualify under protected veteran status. For more information about our employment benefits, please visit our Career Page at www.columbiacare.org/careercenter
We are an AA/EOE and we give priority to applicants that qualify under protected veteran status.
HOW TO APPLY:
For more details about on how to apply, please visit our website http://www.columbiacare.org/ and/or view our CAREER CENTER page at http://www.columbiacare.org/careercenter.html
Our employment opportunities are listed by region, select Portland
See above
See above
See above