Foster Parent Program Coordinator, Yakima, WA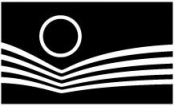 View the Website
Yakima Valley Farm Workers Clinic
Behavioral Health Professional
Yakima, WA
April 6, 2018
Behavioral Health Services
Location
Behavioral Health Services
City
Yakima
Employment duration:
Full time
Exempt Status:
Non-exempt
This position is responsible for coordination of foster parent recruitment, licensing, support and on-going training of foster parents. Experience or knowledge of working with youth that have challenging behaviors desired. Successful candidate will need to have public speaking experience, be a self-starter, organized and creative. This program relies heavily on having available trained foster parents to serve foster youth in Yakima County.
English/Spanish Bilingual preferred.
Qualifications
Education: Bachelors Degree in social Work, Psychology, Education, Business Administration or related field. At least 4 years equivalent experience in a comparable field may be substituted.
Experience: Two years relevant experience
Licenses/Certificates/Registration: Drivers License and applicable license/certification; some positions may require program specific certification. A passing score of 10 on the ALTA exam is required for bilingual differential pay.
Knowledge/Skills/Abilities Required: Bilingual (English/Spanish) preferred. Strong public relations skills including public speaking and presentations; organizing public and employee events. Must anticipate needs, take initiative and possess excellent organizational and time management skills. Ability to establish and maintain partnerships in the community and within YVFWC. Be a flexible member of the team in order to accomplish the overall agency goals and ability to work a flexible schedule including some evenings and weekends. Software knowledge: At a minimum, Microsoft Office package.
About YVFWC
Yakima Valley Farm Workers Clinic serves more than 140,000 people across 19 medical clinics, 10 dental clinics, and 57 programs in two states. We are Level 3 Certified as a Patient Centered Medical Home (PCMH). With integrated services including medical, dental, pharmacy, orthodontia, primary care nutritional counseling, autism screening, and primary care behavioral health, YVFWC's patient-centered model of care offers patients the full-spectrum of care and shelter assistance, energy assistance, weatherization, HIV and AIDS counseling and testing, home visits, and four mobile medical/dental clinics.
Working at YVFWC
Working at Farm Workers Clinic means being the passionate champion for those who have no voice. It means having the opportunity to work with underserved populations and with peers committed to the same work.
At Farm Workers Clinic:
We will consistently TRUST one another to work for the common good.
We will foster INTEGRITY by demonstrating ethical behavior and insisting on doing what we say we will do.
We will demonstrate TRANSPARENCY by being candid and truthful no matter the risk.
We will create PARTNERSHIPS to strengthen ourselves and our community.
We will fight for JUST TREATMENT for all individuals.
We will let JOY in.
We have the COURAGE to be an agent of change and refuse anything short of excellence.
Our mission celebrates diversity. We are committed to equal opportunity employment.
Apply Here
PI101914277
See above
See above
See above