Department Manager - Marketing, Astoria, OR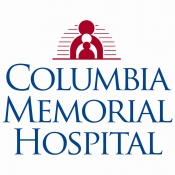 View the Website
Columbia Memorial Hospital
Manager
Astoria, OR
April 16, 2018
Department Manager - Marketing
In support of Columbia Memorial Hospital's strategic plan, the Manager of Marketing is responsible for planning, directing and evaluating marketing, public relations and communication initiatives for CMH. This includes: marketing, public/media relations, internal/external communications, advertising, CMH social media accounts, and the CMH website. This is accomplished in collaboration with all key stakeholders to promote a favorable image for CMH. This position is accountable for the planning, organizing, leading executing, and evaluating of hospital and clinical services marketing and communication initiatives.
Job Requirements
Knowledge of/Skill/Ability to: Ability to effectively facilitate meetings of peers, senior managers and executives. Must be effective at listening, understanding alternative perspectives, demonstrating flexibility and achieving synthesis or consensus. Ability to work productively and in a self-directed fashion on wide range of projects each week, often under deadline pressure. Ability to supervise and manage staff effectively in an environment in which time demands may exceed staff resources. Must be capable of negotiating with department's internal customers around requests that may create conflicting time demands. Strong written and verbal communication skills. Must be able to work with budget/human resource/staffing needs, and daily needs and situations. Working knowledge of personal computers and software applications (e.g. word processing, basic graphics, etc). Some traveling required.
License/Certification: n/a
Education and/or Experience: Bachelor's degree in relevant field or equivalent experience required; Master's preferred. Academic and professional experience in both marketing and public relations required. Five years experience in health care field preferred. Understanding of health care industry and policy on national, state and local levels. Demonstrated understanding of market research principles, strategic market planning and tactical vehicles.
Physical Demands and Work Environment Conditions / ADA Compliance
Position involves standing, walking, stooping, and occasional carrying and lifting of lightweight materials (up to 20 pounds). May be required to sit for extended periods of time. Requires visual acuity and depth perception to recognize words and numbers; and hand and finger dexterity and hand/eye coordination to use a computer keyboard and common office equipment.
See above
See above
See above