Health Plan Nurse Program Director For Utilization Management, Martinez, CA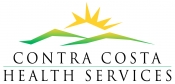 View the Website
Contra Costa Health Plan
Director
Martinez, CA
June 14, 2018
Health Plan Nurse Program Director
For Utilization Management
Class Code: VRFA
POSITION:
Plans, develops, organizes and manages the utilization management and referrals program at Contra Costa Health Plan. Also, manages the day-to-day clinical programs, policies and services at the Health Plan through subordinate supervisors; participates in special assignments and study projects; and performs related work as assigned. The primary focus is on the oversight of Medi-Cal, Medicare and Commercial care delivery processes.
MINIMUM QUALIFICATIONS:
License Required: Candidates must possess and maintain throughout the duration of employment: a current, valid and unrestricted Registered Nurse license issued by the California Board of Registered Nursing.
Education: Possession of a Master's degree in nursing, hospital or health care administration, or closely related field, from an accredited college or university.
Experience: Five (5) years of full-time experience, or its equivalent, as a Registered Nurse in a managed care setting (e.g. Preferred Provider Organization, Managed Care Organization, or Health Maintenance Organization) including experience as a Utilization Review Nurse, Discharge Planner, or Case Management Nurse, one (1) year of which must have been in a supervisory capacity.
Substitution: Possession of a Bachelor's degree in one of the fields noted above plus two (2) additional years of supervisory experience of the type noted above may be substituted for the Master's degree. There is no substitution for the one (1) year of supervisory experience.
KNOWLEDGES, SKILLS, AND ABILITIES:
Knowledge of:
Current principles and practices of nursing administration and regulatory utilization management requirements
Accepted nursing principles, practices and procedures
Current health issues and trends that impact Health Plan services
Managed care principles and practices and how they affect health care system delivery
Applicable local, state, federal, and accrediting body rules, regulations and standards
Principles of personnel administration, accepted supervisory, management and communication techniques
Medical terminology
Skills:
Clinical assessment and critical thinking
Effective oral and written communication
Computer skills sufficient to assist in development and enhancement of quality care management software modules, data collection and analysis
Software criteria-based systems such as Interqual and Apollo
Ability to:
Plan, direct and coordinate the activities of a large number of subordinate personnel
Communicate documentation needs in an effective manner
Mentor and assist in the development of service line managers
Take a leadership role to initiate activities, communication and projects that relate to the responsibilities of the position
Prepare accurate records and reports for DHCS and DMHC audits
Provide and promote excellence in customer service for both internal and external customers
Acknowledge and respect cultural and linguistic difference of the County's diverse population
Utilization Management Unit Tasks:
Plans, develops and directs utilization management and timely access to care activities
Oversees and participates in the development and implementation of effective and efficient standards, policies, protocols, processes, reports and benchmarks that support and further enhance utilization management and timely access functions, including behavioral health and quality of healthcare services
Performs annual oversight audits of delegated entities' utilization management activities and access to care
Manages the utilization program at the Regional Medical Center
Provides oversight of the Utilization Management program in Mental Health for low to moderate mental health care benefits
Participates in initiatives to achieve target medical expenses and improvements in quality
Analyzes and prepares periodically report on contracted providers utilization patterns and trends
Prepares unit for internal and external audits, NCQA accreditation, and conduct UM delegation audits
Creates, analyzes, disseminates and implements monthly, quarterly and annual reports regarding access to care and utilization management activities
Analyzes utilization data for trends and patterns and, prepare statistical and narrative reports for Executive Management
Evaluates health plan-wide utilization management and timely access processes and systems for efficiency, effectiveness and accuracy
Collaborates with IT Department in the development of electronic health records, functionality and reporting
Develops processes that enhance timely access to healthcare practitioners
Provides guidance on issues related to timely access, authorization process, benefits interpretation, and other utilization issues
Please send resumes to Patricia Tanquary, MSSW, MPH, PhD, CEO at ptanquary@hsd.cccounty.us
See above
See above
See above