Family Nurse Practitioner, Ninilchik, AK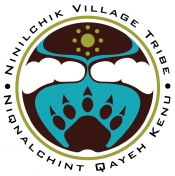 View the Website
Ninilchik Community Clinic
Nurse Practitioner
Ninilchik, AK
June 19, 2018
Ninilchik Community Clinic is a small but growing rural clinic in beautiful Ninilchik, Alaska. We are looking for an energetic, part time Nurse Practitioner with at least two (2) years experience. Salary and benefits are competitive. Visit our website ninilchiktribe-nsn.gov to apply.
Education, Experience Certifications
Two years active experience, current Alaska License for FNP, Drug Enforcement Administration Number & Advanced Cardiac Life Support Certification. Prefer applicant who has a year of experience working in a rural setting and has experience with the IHS system. Must Possess a valid Driver's License and transportation. Must pass through a criminal background check with acceptable standards of character. Must have strong computer skills and ability to work with Electronic Health Records. Must pass pre-employment drug test, and will subject to ongoing testing in accordance with NTC policies and procedures.
To Apply
Please apply through our website ninilchiktribe-nsn.gov.
See above
See above
See above