Emergency Department Manager (RN), Tillamook, OR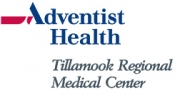 View the Website
Adventist Health Tillamook Regional Medical Center
Manager
Tillamook, OR
June 20, 2018
Adventist Health is more than an award-winning health system. We provide whole-person care to our communities and champion the greater good - from the operating room to the boardroom, we are driven by our unique passion to live God's love through health, wholeness and hope. From Oregon to Oahu, we have a calling to always do more. Now is your chance to apply your passion to our mission.
Adventist Health Tillamook Regional Medical Center is a 25-bed critical access hospital in Tillamook, serving a small community on the northern Oregon coast. Services include ambulance and emergency services, clinical outpatient therapy services, imaging, laboratory, medical and surgical services, intensive care, obstetrics, rehabilitation, home care, hospice and rural medical offices. Tillamook Regional Medical Center was also recently named one of the Top 100 Critical Access Hospitals in the United States by iVantage Health Analytics and The Chartis Center for Rural Health. The Top 100 Critical Access Hospitals play a key role in providing a safety net to communities across America.
The Tillamook Regional Medical Center Emergency department is a Level 4 Trauma Center. Tillamook Ambulance, a department of Tillamook Regional Medical Center, provides advanced life support (ALS) emergency medical services and transport through four stations located strategically throughout Tillamook County.
Home of the Tillamook Cheese Factory, the Tillamook area is home to the famous Three Capes Scenic Loop. On this drive you will find breathtaking views of the ocean, the Three Arch Rocks, Netarts Bay and Haystack Rock in Pacific City. No matter where you go in Tillamook, there will be scenery to be had.
We're looking for someone to join our team as a Manager, RN who:
Creates an environment where front line nurses and ancillary staff provide whole person care that is safe, complication free, and optimizes functional independence for each patient. Maintains a highly-visible presence on the unit. Collaborates closely with staff, charge nurses, physicians, and other department leaders to ensure that clinical operations are efficient and effective, and achieve high patient/family/staff satisfaction. Supervises and directs the activities of various levels of assigned nursing and ancillary personnel utilizing both professional and supervisory discretion and independent judgment.
Essential Functions:
Builds a high performing clinical work team by recruiting and retaining skilled professional staff. Builds a strong infrastructure with designated charge nurses and unit champions. Engages staff in developing action plans for needed change to create safe, desired outcomes. Completes periodic evaluations of personnel supervised. Coaches and disciplines personnel when deems appropriate. Monitors attendance. Works closely with staff, unit champions, and the clinical educator to identify and meet educational needs. Uses consistent exercise of discretion and judgment.
Sets and strives to achieve goals for patient safety, quality of care and compliance with regulatory requirements. Creates a culture of open communication. Develops strategies to improve patient/family, and physician satisfaction. Establishes standards of care for professional nursing practice that staff are held accountable to. Monitors critical processes and outcomes of care through audits, analysis of data, and complaints or incident reports. Exercises discretion and independent judgment with respect to matters of significance, evaluating and comparing possible courses-of-action, and making decisions/recommendations after considering the various possibilities.
Conducts daily rounds with physicians and other staff and actively communicates, as needed, to coordinate appropriate care for patients and families. Directs/monitors personnel in the performance of patient care activities in order to ensure adequate patient care and quality of work. Investigates and resolves patient care and operational issues, as needed. Initiates and coordinates individual and team conferences with health team members, patients, and/or families to initiate and revise care plans for optimal, individualized patient care as per care setting.
Assesses the personnel requirements of the unit daily requests additional personnel when necessary. Authorizes and assigns overtime to personnel when independently determines this to be appropriate. Completes monthly unit staff schedule on time, accurately, and in collaboration with staff members and management with minimal incidents of absence or unbalanced/short staffing events.
Facilitates throughput through early discharge of patients, pull-ahead beds, and timely admission/transfer of patients and forecasting admission. Works with facility services to assure that the department and equipment is maintained to be safe and operational. Prevents complications of care including nosocomial infections. Conducts emergency preparedness reviews.
You'll be successful with the following qualifications:
Education:
Bachelor's Degree in nursing or equivalent combination of education/related experience: Required
Master's Degree: Preferred
Work Experience:
Five years technical experience: Preferred
One year's leadership experience: Preferred
Two years' experience of acute care nursing in hospital setting: Preferred
Required Licenses/Certifications:
Cardiopulmonary Resuscitation (CPR) or Basic Life Support (BLS) certification: Preferred
National specialty certification in area of expertise or in nursing administration: Preferred
Registered Nurse (RN) licensed in state of practice: Required
Please contact Staci Crane, Sr. Talent Advisor for additional information.
Email: craness@ah.org
Phone : 503-261-6934
Link to application: Manager, RN - Full Time, Days, Emergency
See above
See above
See above