Chief Operating Officer, Fairbanks, AK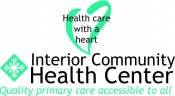 View the Website
Interior Community Health Center
Senior Leadership
Fairbanks, AK
June 28, 2018
Chief Operating Officer
Salary: $90,000+Year with three years experience+ in a management position, two of which must be in primary care operations plus two years experience supervising staff. Experience in working with medically underserviced populations. Excellent benefits including generous paid leave, medical, dental and vision insurance, life insurance, long term disability, 401k plan with employer contribution and more!
Interior Community Health Center
Fairbanks, AK
Hours: varied – Monday – Friday 8am – 7:30pm
Position responsible for the day to day oversight of clinic's operations.
Education
Bachelor's degree in Health Care Administration, Public Health, or related field required; Master's degree in Health Care Administration, Public Health, Business Administration, Organizational Development or Management or related field preferred
See above
See above
See above