Chief Dental Officer, Fairbanks, AK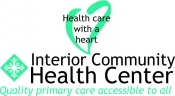 View the Website
Interior Community Health Center
Senior Leadership
Fairbanks, AK
June 28, 2018
Chief Dental Officer
Salary: $195,000/year +DOE plus excellent benefits including malpractice coverage, up to 46 total paid days off, medical, dental and vision insurance, CE, life insurance, long term disability, 401k plan with employer contribution and more!
Interior Community Health Center
Fairbanks, AK
Shift: Monday – Friday 9am – 6pm
Provides comprehensive coordinated dental and preventive dental services to an ethnically diverse patient population. Functions as senior management team member to lead and manage the center's dental program.
Minimum Qualifications:
Education
Dentist Licensed in the State of Alaska. Current DEA and certification in BLS.
Experience
Experience in dealing with medically underserved populations. Five years post-graduate practice experience required.
See above
See above
See above