Advanced Practice Provider (Radiation Oncology), Kennewick, WA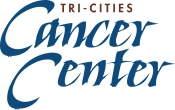 View the Website
Tri-Cities Cancer Center
NP/PA
Kennewick, WA
August 15, 2018
Advanced Practice Provider (Radiation Oncology)
A Tri-Cities Cancer Center ARNP/PA-C is an advanced registered nurse practitioner or certified physician assistant or who provides evaluation and medical management to Radiation Oncology patients at the Tri-Cities Cancer Center. They follow patients during their therapy and provide medical supportive care, as well as surveillance after completion of treatment. The ARNP/PA-C assesses and manages basic health needs of patients, addresses treatment toxicities, performs procedures, monitors for cancer progression or recurrence, and consults with professional peers as needed. They work collaboratively with the treatment team to coordinate care of their patients. All clinical responsibilities are performed within the scope of practice, institutional privileges and under the supervision of an attending physician.
One year experience as an ARNP or PA-C; Hematology, Oncology, or Radiation Oncology preferred. Strong team player with a can-do attitude is a must! Ability to work as part of a multi-disciplinary team is essential. Graduate of an accredited Physician Assistant or Nurse Practitioner program required. Washington state & DEA licensure required. Strong oral and written communication skills required. EMR experience required; prefer experience with CPOE.
The Tri-Cities Cancer Center has been awarded Best Places to Work in Healthcare in 2015 and again in 2017. The Tri-Cities Cancer Center will reward you talents with a competitive salary based on experience. Interested candidates should submit a cover letter and resume to: hr@tccancer.org or mail to Tri-Cities Cancer, Attn: Human Resources, 7350 W. Deschutes Ave., Kennewick, WA 99336. Open until filled. EOE m/f/d/v.
See above
See above
See above