Claims Manager, San Ramon, CA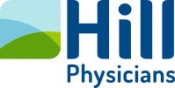 View the Website
Hill Physicians
Manager
San Ramon, CA
August 15, 2018
Manager, Claims Services - SR 18-28
San Ramon - Bishop Ranch, CA
We're delighted you're considering joining us!
At Hill Physicians Medical Group, we're shaping the healthcare of the future: actively managed care that prevents disease, supports those with chronic conditions and anticipates the needs of our members.
Join Our Team
Hill Physicians has much to offer prospective employees. We're regularly recognized as one of the "Best Places to Work in the Bay Area" and have been recognized as one of the "Healthiest Places to Work in the Bay Area." When you join our team, you're making a great choice for your professional career and your personal satisfaction.
Manage all department activities and projects that directly or indirectly impact the outcome by which claims services is measured. This position is responsible for managing the end user validation and testing of all system rules.
Job Responsibilities
Provide leadership and create/drive department expectations that are in line with our ability to meet and exceed all corporate expectations including all regulatory requirements.
Develop and lead department projects that may alter the way business is done today. At a minimum, this will include a hands-on approach and understanding of the following: all front end claims processing; back-end adjustments; DMHC/CMS regulatory requirements; ICE regulatory requirements; and strong claims processing system knowledge including managing testing of claims rules. A solid understanding of all aspects of claims processing is required.
Develop and provide oversight and accountability for the implementation and documentation of new compliance processes and claims processing trends. Ensure that department functions are integrated appropriately with corporate goals and objectives. Ability to understand and manage the differences that are inherent with managing eleven health plans.
Develop department plans that support the implementation of new business ventures from a claims adjudication point. This includes system test plans; all system adjudication logic must complete a UAT validation process that is managed by this role. Also, provide oversight to ensure that the claims services team is able to integrate new business into our existing workflows. In addition, this role will be expected to work effectively with internal and external leaders and key stakeholders.
Ability to lead supervisory and professional teams; excellent problem resolution skills; the ability to mentor and coach professional and supervisory teams and prepare annual and mid-year evaluations. Ensure that professional and supervisory teams have the information required for good decision making to maximize all performance expectations.
Develop and prepare budgets that require complex formulas to develop staffing analyses; ability to manage budgets in excess of $2 million with a direct staff of 4-6 and an indirect staff of 30-40; and the ability to manage external work done by our scanning vendor.
Serve as primary liaison between the Claims Services department and other business units (includes external contacts) to re-define business needs; as industry trends alter our current business model. Identify, analyze, and respond to contract changes and changes in payment methodologies.
Required Experience
Minimum of 7 years of experience
Minimum of 4 years of experience managing and leading cross functional teams.
Minimum of 3 years claims experience at a management level. Sound understanding of all claims processing protocols and concepts.
Demonstrated management skills with a solid understanding of performance management principals.
Demonstrated ability to exercise good judgment, prioritize multiple projects and resolve under tight deadlines.
Strong project management skills, ability to develop and lead meaningful teams comprised of multi-disciplinary staff
Excellent problem solving skills
Ability to collaborate across diverse teams
Demonstrated effectiveness with written and oral communications.
Excellent leadership and organizational skills.
Proficiency with Microsoft Office Suite; knowledge of complex claims processing systems.
Required Education
Bachelor's degree in business administration or related field.
Equivalent work experience in a supervisory capacity working in a complex claims processing department may substitute for business degree.
Ability to resolve complex problems including strong analytical skills a must.
Additional Information
Hill Physicians is an Equal Opportunity Employer
See above
See above
See above