Director of Families F.I.R.S.T., Tucson, AZ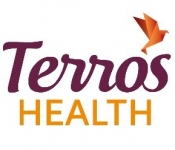 View the Website
Terros Health
Director
Tucson, AZ
August 16, 2018
Director of Families F.I.R.S.T - Tucson, AZ – Terros Health
Job ID 2018-2875
Overview
Terros Health is pleased to share an exciting and challenging opportunity for a Director of Families F.I.R.S.T- Tucson AZ - Pima region. This individual will lead Terros Health's Families FIRST program in Pima County, including a team of 13 staff and multiple subcontractors. This individual will impact the lives of families trying to overcome the barrier of substance abuse in order to reach the outcomes of permanency for children, family reunification and self-sufficiency. The ideal candidate will have a high degree of compassion and proven track record of leading and inspiring others.
Terros Health is a healthcare organization of caring people, guided by our core values of integrity, compassion and empowerment. For more than four decades, the heart of everything we do is inspiring change for life. We help people manager addiction and mental illness, provide primary medical care, restore families, support our veterans, and connect individuals to the care they need.
If you are interested in working for one of the state's leasing healthcare organizations that promotes Integrity, Compassion, and Empowerment, we encourage you to apply!
Terros Health offers an excellent benefit package including, but not limited to:
Medical, dental, and vision insurance
Group life and disability insurance
Employer matched 401(k)
Generous PTO/paid sick leave (4+ weeks in year 1)
Wellness and employee assistance plan
Responsibilities
Under the Agency's policies, professional requirements and in compliance with contractual standards provides direct supervision of the Families FIRST Program in Pima County including supervision of assigned staff, program services, collaboration with all departments involved in the programs operations both internally and externally. The position participates in program evaluation procedures and quality management activities. Works under the direct supervision of the Vice President of Family Services and upholds the core values of Integrity, Compassion and Empowerment
Provides clinical, outreach, case management, and administrative supervision to assigned staff and maintains the integrity of the Arizona Families FIRST model.
Represent Terros Health and Families FIRST in the community.
Coordinates the implementation and monitoring of Families FIRST program services in Pima County.
Provides operational structure and support and oversees day-to-day operations of Families FIRST programming in Pima County.
Interviews, hires, trains and coaches assigned staff.
Ensures that staff receives the on-going training and the support needed to effectively perform their jobs including the receipt of all required training.
Provides staff evaluations for those staff under direct supervision according to company policy.
Insure proper written documentation such as monthly reports, treatment plans, progress notes as required.
Monitors the quality and timelines of assigned staff member's documentation including the timelines and accuracy of billing and documentation submission.
Act as a liaison between Families FIRST services, DES/DCS, CPS, collaborators, data validation, quality management, billing, finance, and administrative staff.
Participates in departmental assessment of Families FIRST program outcomes by providing requested information related to client treatment and operations of the program.
Works on special projects and committees as required.
Assists the Vice President of Family Services with monitoring and tracking contract compliance, including program deliverables and performance related to contract requirements.
Qualifications
Possess a behavioral health license – LAC, LPC, LAMFT, LMFT, LASAC, LISAC, LMSW, LCSW– in accordance with the Arizona Board of Behavioral Health guidelines and meet all current rules for performing clinical supervision as outlined by the ADHA guidelines.
Minimum 5 years' experience in substance abuse treatment.
Must have knowledge of parenting techniques, parenting interrelationships, community resources, behavior management and child development.
Must possess effective communication and planning skills.
Minimum of 3-years management and supervisory experience
Must have a valid Arizona Fingerprint Clearance card (Level 1) or apply for an Arizona Fingerprint Clearance card within 20 working days of employment.
Must have or obtain a valid Arizona Driver License, be 21 years of age with a minimum 3 years driving experience. Must meet requirements of Terros driving policy.
For more information, please view our website and apply online.
https://careers-terros.icims.com/jobs/2875/director-of-families-first--licensed--pima-region/job?mode=view&mobile=false&width=710&height=500&bga=true&needsRedirect=false&jan1offset=-420&jun1offset=-420
See above
See above
See above