Finance Director, Scotts Valley, CA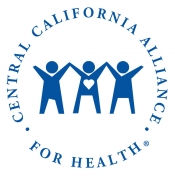 View the Website
Central California Alliance for Health
Director
Scotts Valley, CA
August 20, 2018
Finance Director
Scotts Valley, CA
ABOUT US
We are a group of over 500 dedicated employees, committed to our mission of providing accessible, quality health care that is guided by local innovation. We feel that our work is bigger than ourselves. We leave work each day knowing that we made a difference in the community around us.
Join us at Central California Alliance for Health (the Alliance), where you will be part of a culture that is respectful, diverse, professional and fun, and where you are empowered to do your best work. As a regional non-profit health plan, we serve approximately 350,000 members in Santa Cruz, Monterey and Merced counties. To learn more about us, click here or check out this video.
WHAT YOU'LL BE RESPONSIBLE FOR
Reporting to the Chief Financial Officer, you will provide strategic management oversight in implementing, directing and monitoring the Alliance's financial functions, including financial planning, expenditures, budget administration, cost-benefit analysis, forecasting, and treasury activities through the development, implementation and monitoring systems of internal financial controls to safeguard the financial assets of the organization. You will act as a subject matter expert and provides executive level advice and guidance on financial issues and will analyze administrative and health care costs to determine the cost-effectiveness of program service delivery. You will direct, manage and supervise the Financial Analysis and Reporting Department staff, provide training, mentor and development opportunities to staff, ensuring that they remain up-to-date in their knowledge and abilities.
WHAT YOU'LL NEED TO BE SUCCESSFUL
Knowledge of:
Prepaid healthcare industry
Medicaid, entitlement programs, and related regulations
Generally Accepted Accounting Principles (GAAP)
Ability to:
Direct, manage, supervise, mentor, train and evaluate the work of staff
Demonstrate strong analytical skills, accurately collect, manage and analyze data, identify issues, offer recommendations and potential consequences, and mitigate risk
Provide leadership, facilitate meetings, and partner with and guide managers and employees in the resolution of issues
Demonstrate a collaborative management style, build rapport, and effectively manage internal and external business relationships and administrative contracts
Education and Experience:
Bachelor's degree in Finance, Business, Accounting or a closely related field and a minimum of twelve (12) years of experience in Public Accounting or Finance, which must have included experience in health care finance, HMO financial management, Medicaid and Medicare Programs
Or, a Master's degree and ten (10) years of experience
At least (3) years of supervisory experience; or an equivalent combination of education and experience which would provide the required knowledge, skills and abilities which may be qualifying
BENEFITS:
Medical, Dental and Vision Plans
Ample Paid Time Off
11 Paid Holidays per year
401(a) Retirement Plan
457 Deferred Compensation Plan
Robust Health and Wellness Program
Fresh Fruit Delivery
EV Charging Stations
For a complete position description and to apply online, please visit our careers website at https://grnh.se/9e776ac11
Applicants must be currently authorized to work in the United States on a full-time basis.
See above
See above
See above