Administrative Director, Ambulatory Services, Seattle, WA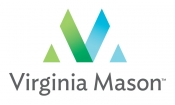 View the Website
Virginia Mason Medical Center
Director
Seattle, WA
September 6, 2018
Administrative Director, Ambulatory Services
Management | Fulltime - Regular | Seattle, WA, US | 40 hours per week
Job Number: 181650
Department: Ambulatory Clinics Administration
Hours: Days - variable
With numerous awards and distinctions, including our recognition as Top Hospital of the Decade by The Leapfrog Group, Virginia Mason has transformed health care through our innovations in patient safety and our ability to provide patients in our community with easier access to our high-quality care. Consisting of a 336-bed hospital in Seattle, WA, and an extensive network of primary and specialty care clinics throughout the Puget Sound region, joining Virginia Mason is an exceptional opportunity to partner with nationally recognized physicians and peers, and an organization recognized as the benchmark for health care.
As a key member of our leadership team, you will help to continually develop the results-driven initiatives that define our success and are transforming healthcare.
The Administrative Director leads the development of the medical center's organizational growth strategy as well as specific service line growth initiatives. Directs service line analysis and programs in conjunction with the operational leadership teams. Leads the work to operationalize external and internal growth opportunities as identified in the medical center growth and strategic plans as well as yearly operational plans. Identifies financial improvement opportunities through benchmarking (performance metrics, return on investment) and the development and evaluation of business plans. Leads the implementation of these opportunities as well as various strategic and business development initiatives by working with leadership across the medical center.
This position provides visionary, strategic and operational leadership for the several key service lines within the Departments of Medicine and Surgery.
Qualifications:
Master's Degree in business administration, health administration or nursing required.
Seven years of progressively responsible healthcare or practice management experience in healthcare organization or physician group.
Demonstrated communication and interpersonal relationship skills with a focus on team building.
Exceptional skills in developing and promoting working relationships with a highly skilled group of medical staff.
Demonstrated expertise as a Change Master.
Exceptionally strong financial management, communication and negotiation skills.
Demonstrated talent and passion for innovation as well as a conceptual and behavioral commitment to lean thinking and lean practice.
Excellent skills in project management and use of Continuous Quality Improvement techniques
Demonstrated depth of knowledge and experience with Lean production or Six Sigma
Ability to interact with all levels of VMMC staff, board members, representatives of outside agencies and the community at large
Strong planning and analytical skills required in the innovation of new approaches/initiatives, identification of areas requiring improvement, and monitoring of outcomes.
Virginia Mason offers much more than competitive compensation and benefits. With continuing education opportunities and the added potential of relocation assistance, you will find our commitment to your well-being is both rewarding and refreshing.
There is also the lifestyle benefit that comes with finding yourself in the heart of the Pacific Northwest. Surrounded by the vibrancy and sophistication of one of the most livable cities in the country, finding the perfect urban or outdoor pursuit will instinctively and pleasurably become second nature.
We are an equal opportunity/affirmative action employer.
See above
See above
See above