Internal Medicine Physician (MD/DO), Petaluma, CA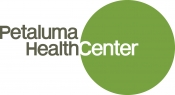 View the Website
Petaluma Health Center
Physician
Petaluma, CA
September 13, 2018
Internal Medicine Physician (MD/DO)
Job Tracking ID: 512365-640599
Job Location: Petaluma, CA
Job Level: Entry Level (less than 2 years)
Level of Education: Doctoral Degree
Job Type: Full-Time/Regular
Date Updated: July 18, 2018
Years of Experience: Less Than 1 Year
Starting Date: ASAP
Job Description:
The Petaluma Health Center's mission is to provide high quality health care, with access for all, in Southern Sonoma County. The Center accomplishes this mission through collaborative, innovative programs, services and referral resources that meet the economic needs of the entire community.
As an Internal Medicine Physician, you'll get the chance to work in a team based environment that is integrated with behavioral health. You'll have your own patient panel targeting between 18 and 22 patients a day, fully supported by Certified Medical Assistants, Referral Specialists and RN's. Our providers practice across the full spectrum of family medicine.
You will get the chance to mentor/teach medical students who rotate through the clinic and participate in The Center for Education in Community Medicine and our NP/PA Residency Program.
Petaluma Health Center has two large clinics - one located in Petaluma and another located in Rohnert Park. Our scope of services include: Family Medicine, Maternity, Behavioral & Mental Health, Wellness, Optometry, Dental and Specialty Services.
We are a Federally Qualified Health Center (FQHC) that provides primary medical care and mental health services to residents of Petaluma, Rohnert Park, Cotati, Penngrove and surrounding areas. We are organized as a private, non-profit corporation and governed by a consumer and community led Board of Directors.
For more information about us, please visit us at www.phealthcenter.org.
Petaluma Health Center is located in Petaluma, CA, about one hour north of San Francisco. We have two clinics, one located in Petaluma and another in the city of Rohnert Park. We offer our providers the opportunity to practice a full scope or partial scope of family medicine and primary care. We offer flexible schedules, loan repayment, a full suite of benefits and competitive salaries. Come live the dream in Northern California.
Position Title: Internal Medicine Physician (MD/DO)
Position Summary: As an Internal Medicine Physician at Petaluma Health Center, you'll provide quality primary medical care in a compassionate, caring, collaborative and innovative environment. As part of our medical provider team, you'll have the opportunity to participate in all clinic strategic initiatives as we continue to grow and develop new programs. You will work primarily in an outpatient community clinic environment and also take after hours calls, participate in weekend clinics, supervise PA/NP staff, and work with outside locations associated with the Petaluma Health Center, such as school based clinics, skilled nursing facilities as well as assignment to inpatient hospital duties in accordance with clinical training and hospital based privileges.
Internal Medicine Physician Responsibilities:
Take appropriate history, perform physical examination of patients, order pertinent diagnostics and implement appropriate therapy in the outpatient setting according to standard medical practice for patient's age over 16 as defined by the ACP.
Provide admission, work-up, diagnosis, and provision of non-surgical treatment for patients admitted to skilled nursing facilities and/or the hospital setting in accordance with clinical training and maintenance of skilled nursing and/or hospital based privileges.
Obtain appropriate consults when problems presented are outside scope of practice or when unfamiliar with a particular aspect of the patient's care.
Communicate effectively with the patient throughout the physician patient relationship, provide appropriate patient education, and demonstrate respect for the culturally determined needs of patients.
Shows consistent and determined intent to be competent, meeting or exceeding the community standard of care.
Demonstrate competent knowledge in delivering health care to patients through peer review as established through the medical staff bylaws, recommendations of each licensing Board, and clinic Quality improvement Program. Participates in the peer Contribution, considering carefully the opinions of colleagues.
Cooperates with the rest of the medical staff in assuring after hours and Saturday and evening hour's coverage for the clinic patients.
Supervises PA's and FNP's according to the standardized procedures agreed upon which defines their scope of practice while complying with all federal and state regulations and codes.
Provides consultation to all practitioners for adult patients with complex medical conditions.
Provides continuing medical education to providers at least twice yearly in topics of internal medicine.
Supports and contributes to in a positive manner clinic efforts to maintain and improve patient satisfaction in all aspects of health delivery.
Works at maximum potential to meet productivity requirements in order to improve patient access and fiscal viability while maintaining quality medical care.
Meets all time commitments by arriving on time to the clinic and working entire shift or more as needed.
Willingly performs other duties within the scope of practice as assigned.
Other Duties
Participate in medical staff and other clinic meetings.
Responsible for maintaining credentials by keeping all required licenses current, including but not limited to California Medical License, DEA licenses, CME hours, CPR Certifications and any other required licenses. It is the responsibility of the physician to give Human Resources current credentials before old credentials expire.
Willingly performs other duties within the scope of practice as assigned.
Experience and Skills:
Education/Experience:
Graduate degree from an accredited medical school.
Completion of an accredited residency program.
Board Certified MD/DO with current California License and DEA.
Licenses and Certifications:
State of California Medical License or Osteopathic Physician License.
Federal DEA Registration.
Medical Specialty License or Certification; Board certified or Board Eligible in Specified Area of Medical Specialty.
Must maintain CME as required for certification renewals.
Must be CPR/ BLS Certified.
Language Skills:
Bilingual in English and Spanish, both written and verbal preferred.
Petaluma Health Center is an equal opportunity employer.
Please apply directly through our career page at www.phealthcenter.org.
See above
See above
See above